Balance & Wisdom

Our herbal syrups, tinctures, and booster formulas bring us into balance with ourselves by connecting the wisdom of plants to the wisdom of our bodies.

Rooted in the long lineage of Western herbalism, our recipes are formulated for optimized bioavailabity, sourced responsibly from abundant sources, and taste delicious.

We are moved by the message of resilience in this slow medicine, making in small and intentional batches in West Sonoma County, California.

HONOR THE PLANTS
OUR PLANT GLOSSARY

We listen closely, and follow the lead of the plants that comprise our medicines. We honor over 45 key plants and their innate healing properties in our formulas: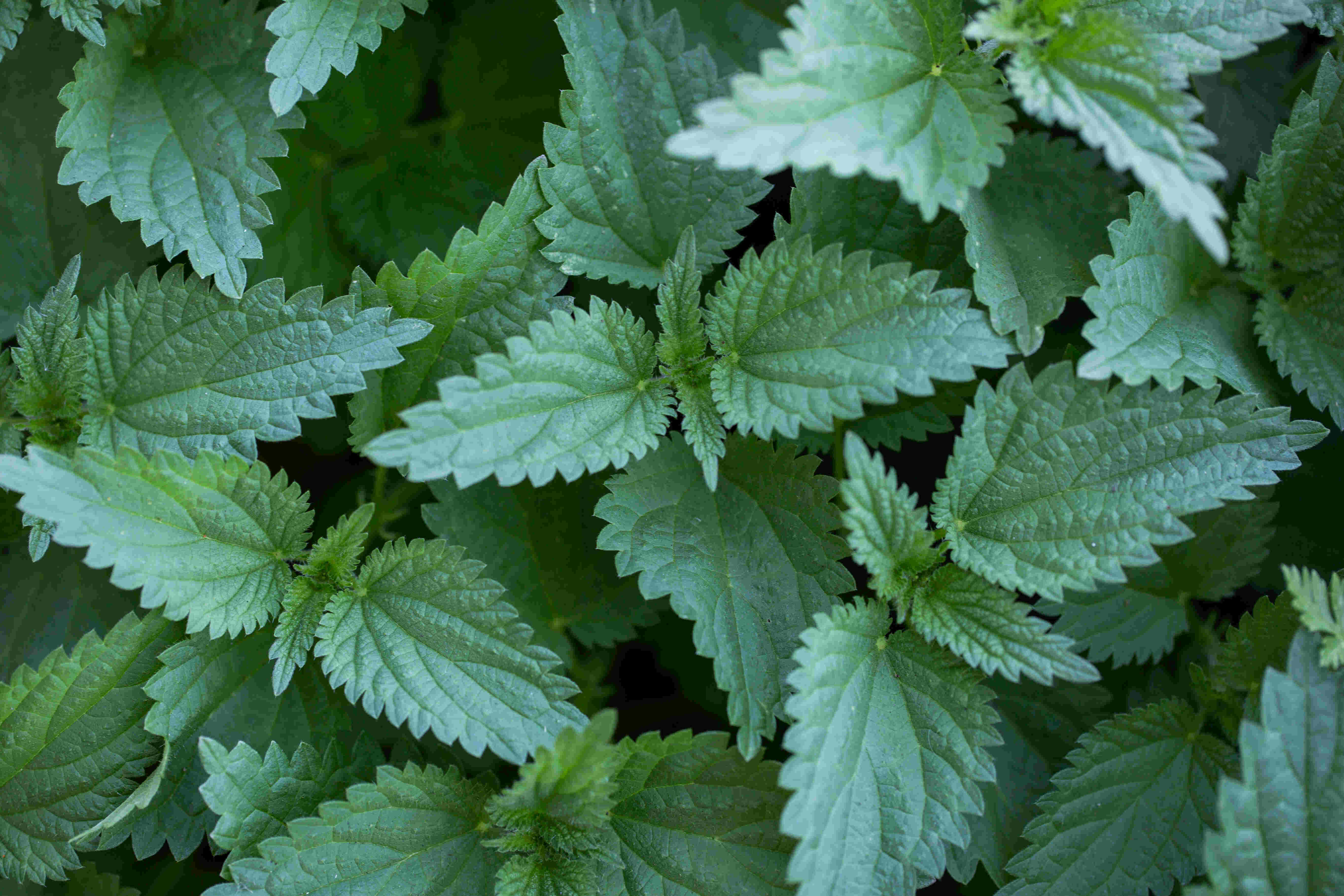 Urtica dioica
NETTLE LEAF
Nettle is an incredibly nourishing and strengthening herb, benefiting many parts and systems of the body, including the respiratory system, reproductive system, urinary tract and liver. You'll find minerals like calcium, iron, magnesium potassium rich in nettle leaves, as well as vitamins A, C, K and B vitamins. Because of its versatility, You'll find mighty nettle as a key plant in all four of our syrups!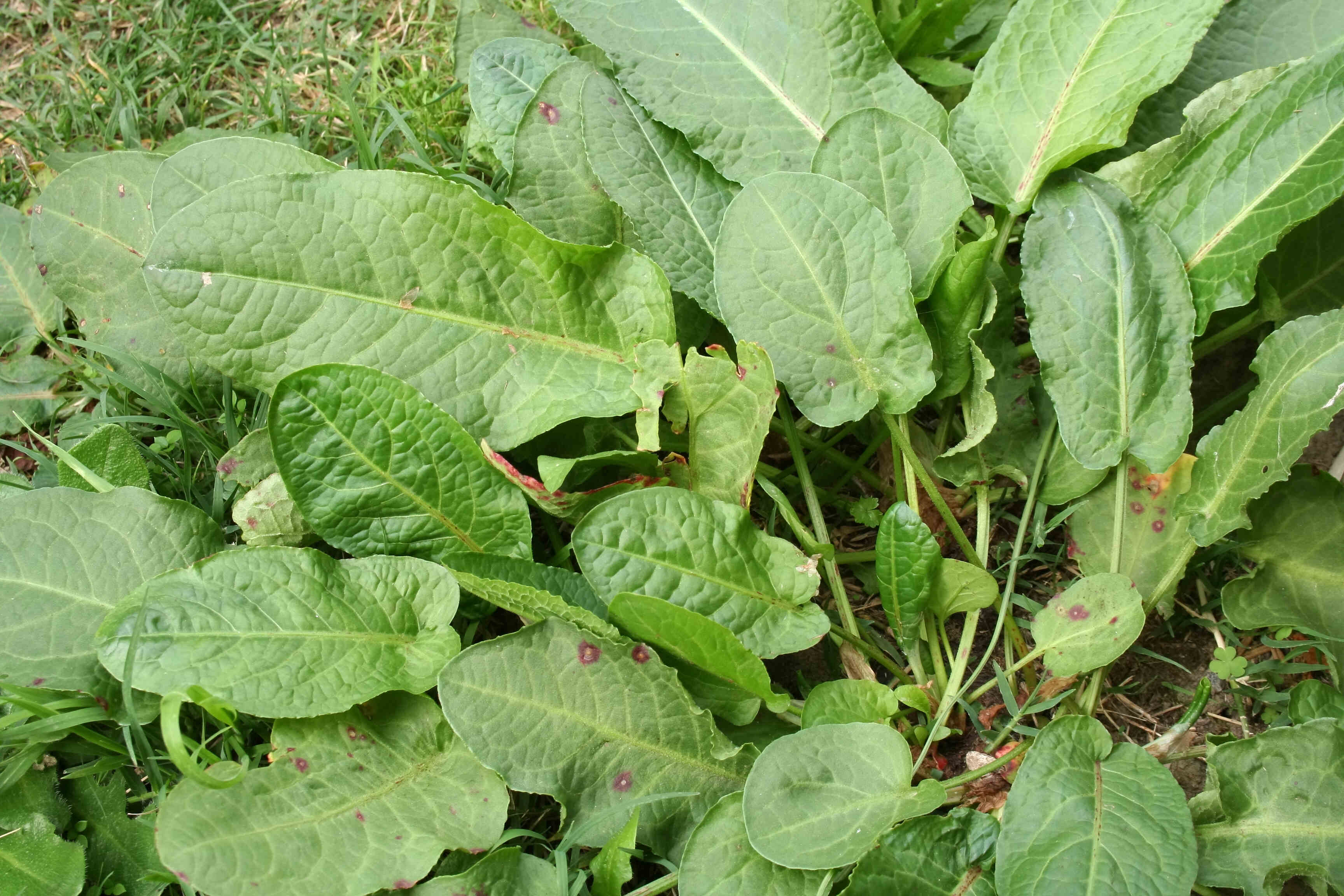 Rumex crispus
YELLOW DOCK ROOT
Yellow dock root has traditionally been used to promote healthy digestion. It is thought to stimulate the production of digestive juices and support bowel regularity. As a gentle detoxifier, yellow dock supports regular elimination and also improves overall blood health. Yellow dock root is often considered a blood tonic due to its high iron content. It may be used as a supportive remedy for individuals with iron deficiency anemia.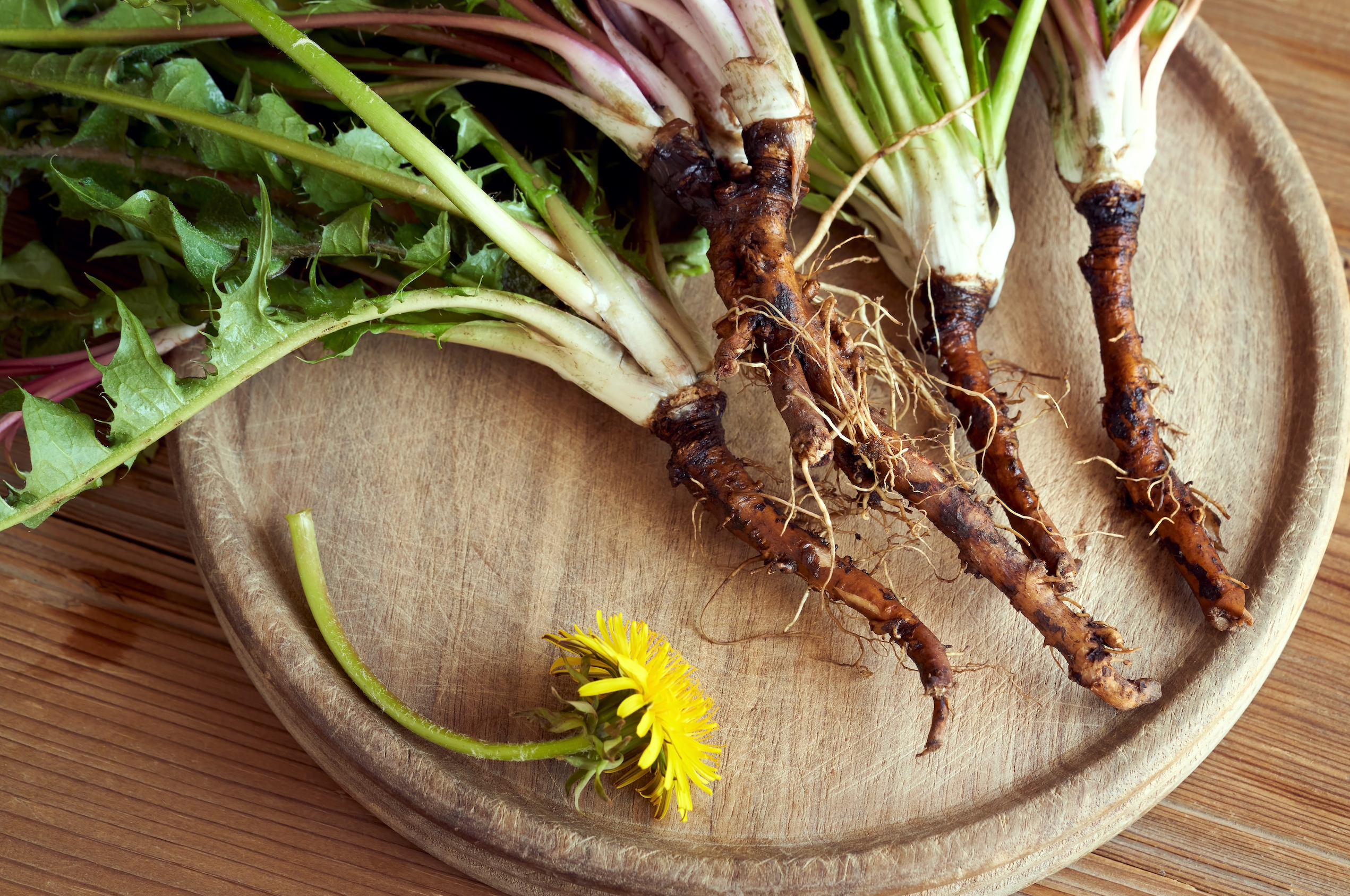 Taraxacum officinale
DANDELION ROOT
Dandelion root is a gentle digestive bitter tonic. The presence of inulin in the roots help rebuild gut flora and supports the microbiome. As a liver alterative, dandelion gentle helps dispel toxins and shines in supporting the skin, lymph and immune system.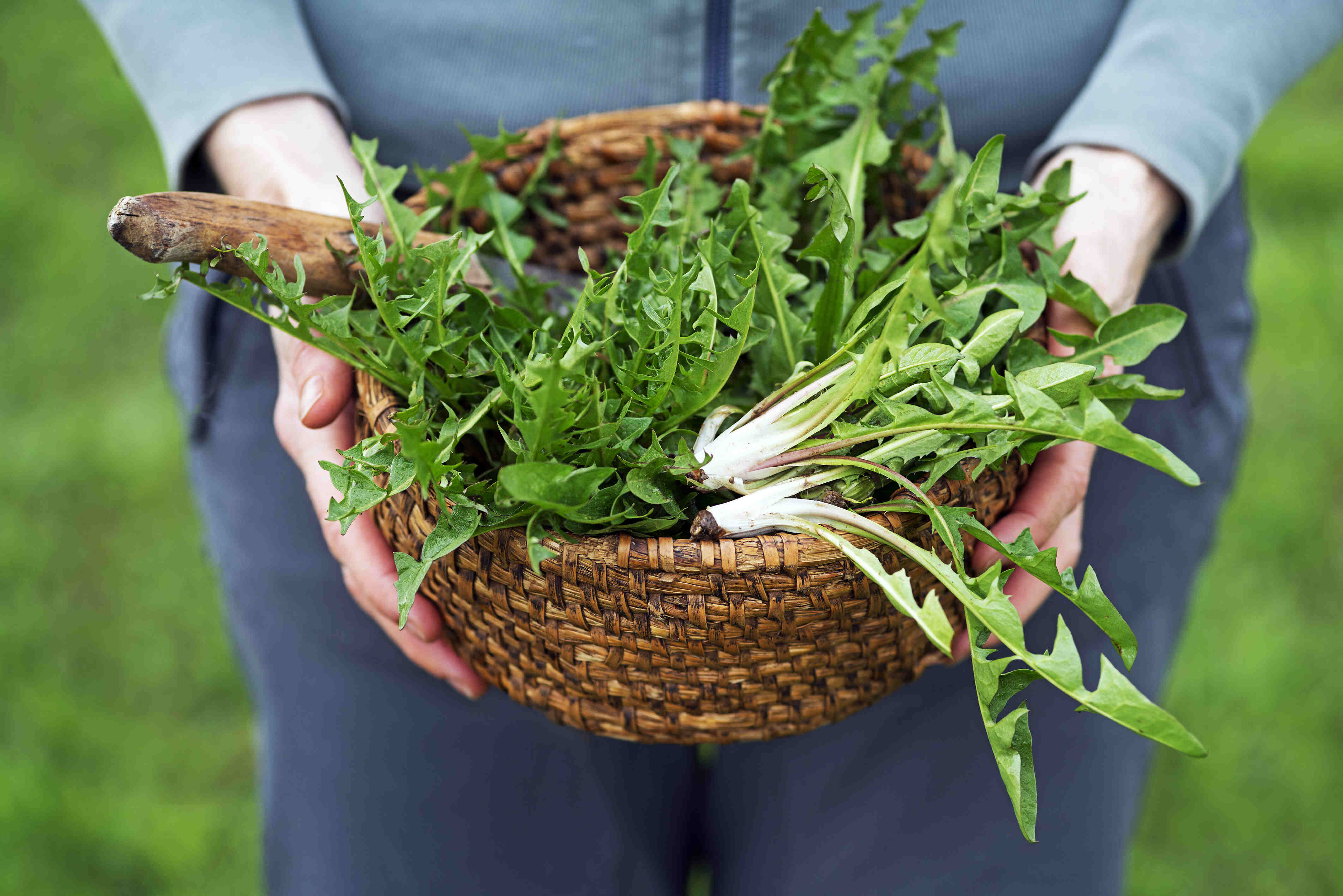 Taraxacum officinale
DANDELION LEAF
Dandelion Leaf has a strong affinity for the urinary tract. As a gentle diuretic, dandelion leaf helps dispel toxins through the urine and kidneys. The leaves are also an excellent source of potassium, a mineral electrolyte that helps replenish the body in tandem with its dieuretic effect.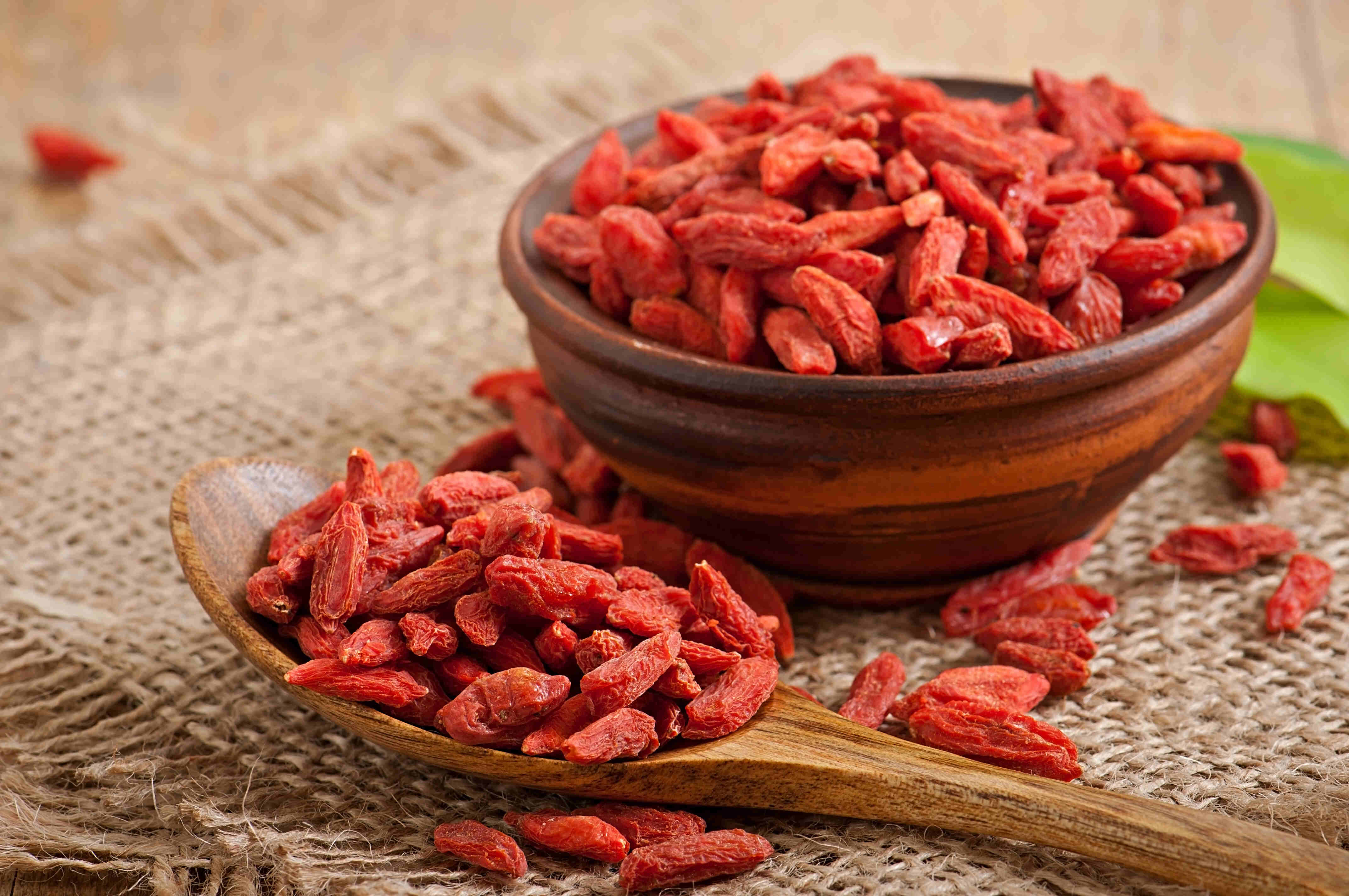 Lycium barbarum
GOJI BERRIES
Goji berries are often associated with vitality, longevity, and overall well-being. They are believed to promote a healthy and balanced life force. Goji berries are seen as a source of nourishment, providing essential nutrients and boosting energy levels. They are believed to replenish and revitalize the body. In traditional Chinese medicine, goji berries are considered to have a balancing effect on yin and yang energies within the body. They are believed to bring harmony and equilibrium.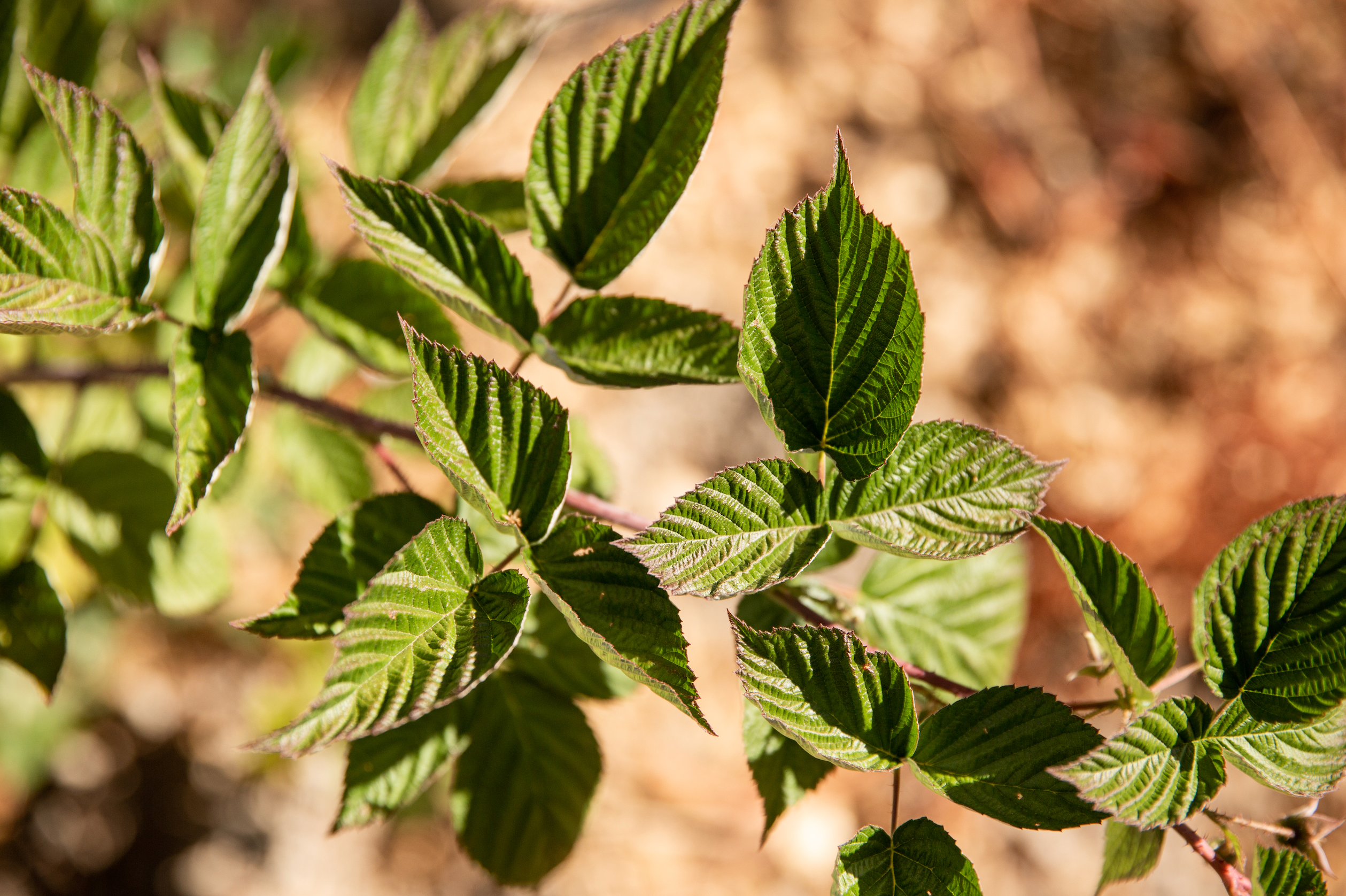 Rubus idaeus
RASPBERRY LEAF
Raspberry leaf is often associated with nurturing and feminine energy. It is known to support women's health, fertility, and the reproductive system. It is rich in vitamins and minerals including potassium, calcium, magnesium, manganese, iron, vitamins B, C, and E. Raspberry leaf is a uterine tonic and trophorestorative, increasing tone and functionality of the uterus.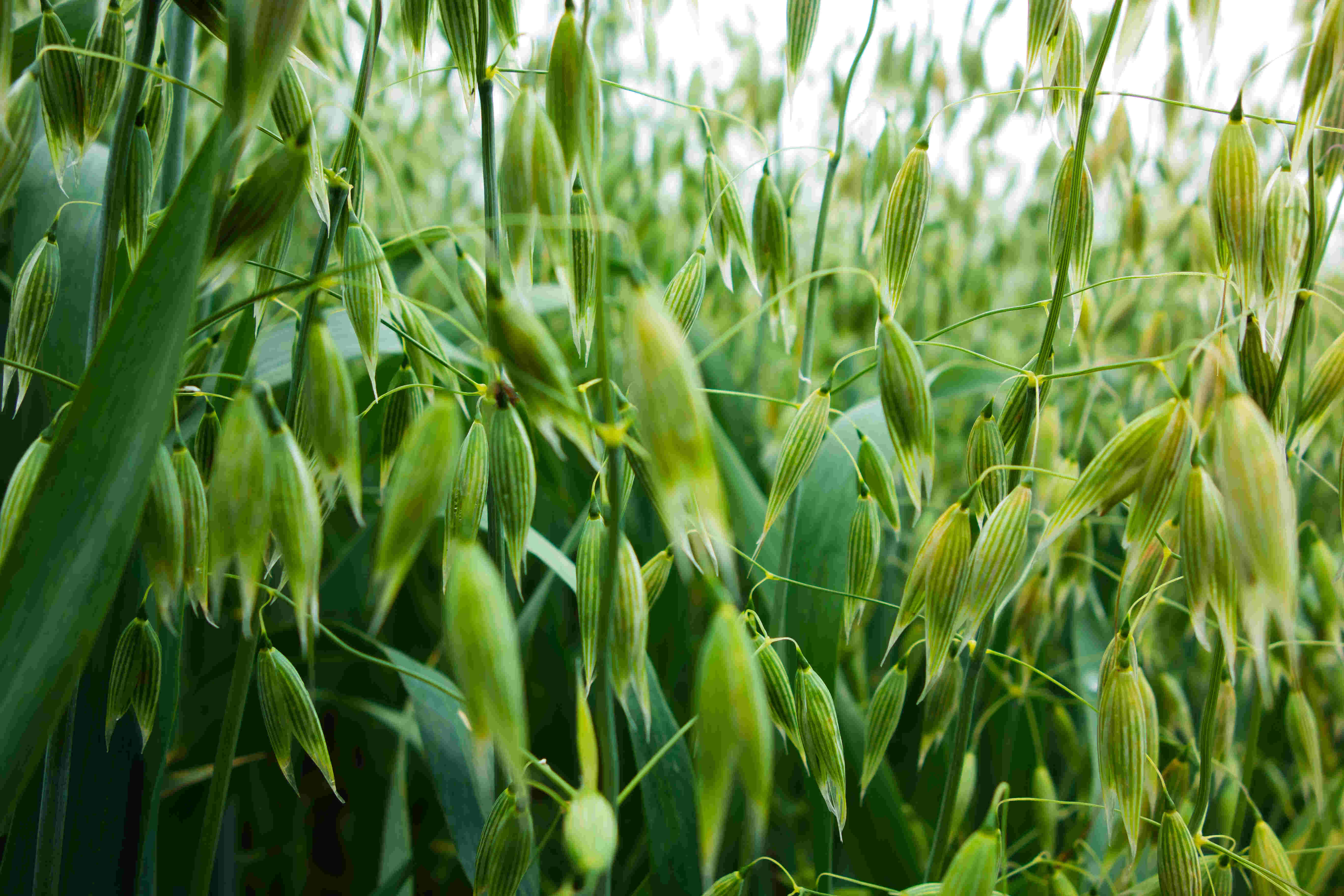 Avena sativa
MILKY OATS
Milky Oats are known as a nervine tonic and trophorestorative (a deeply nutritive restorative) for the nervous system and endocrine system. Sweet and gentle, milky oats have a nourishing and rebuilding quality. As a calming and soothing herb, milky oats are useful for promoting emotional well-being and stability when taken long term and helps improve sleep quality or any kind of mental agitation.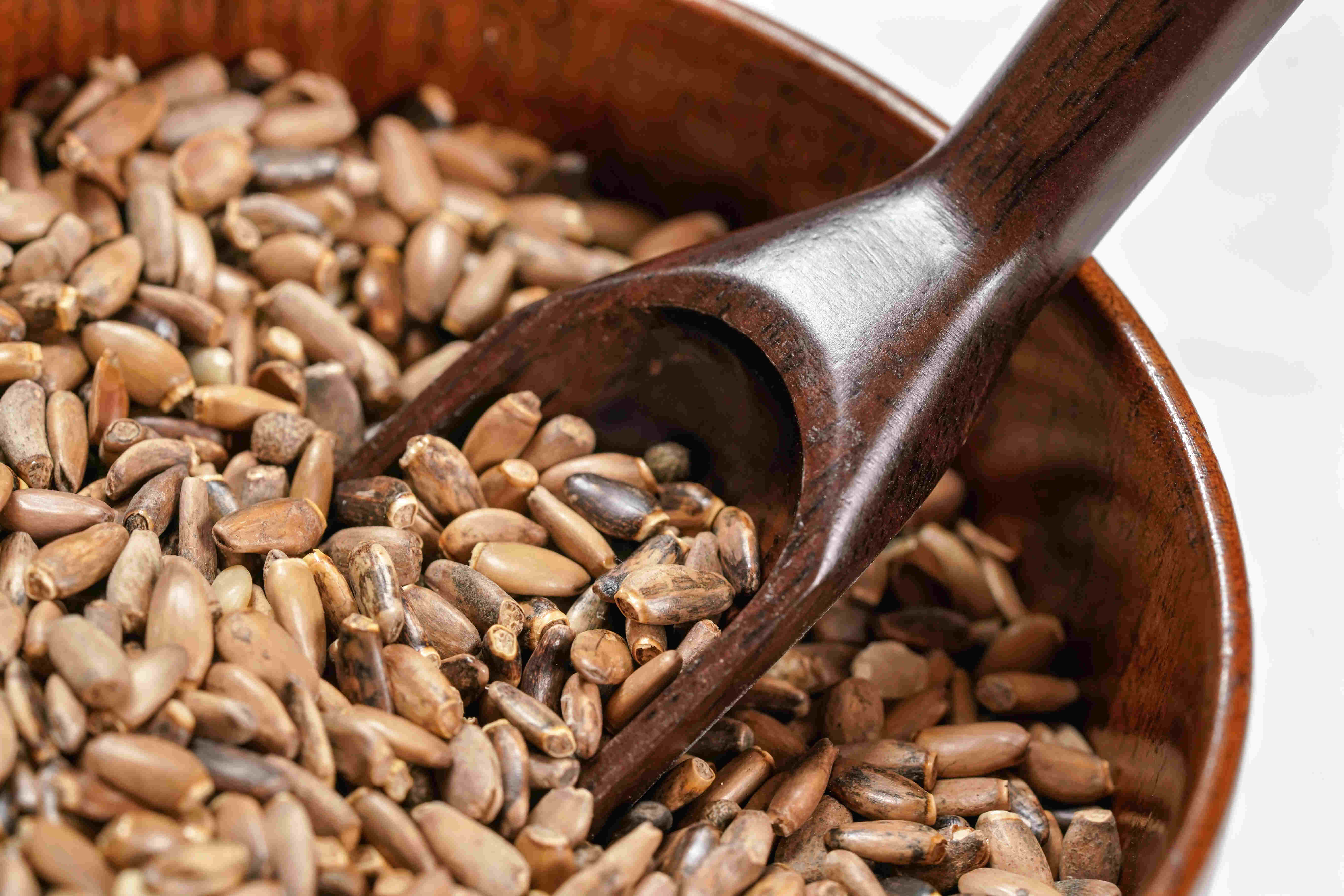 Silybum marianus
MILK THISTLE SEED
Milk thistle seed is a remedy of the liver and blood, regulating, detoxifying and renewing. Milk thistle seed is one of the main remedieies used to restore the liver to a state of good health and protects it from damage and toxicity. It is considered the #1 herb that can restore the proepr structure and function of a weakened or damaged liver. Milk thistle is also a gentle bitter tonic, supporting fat digestion and bile production.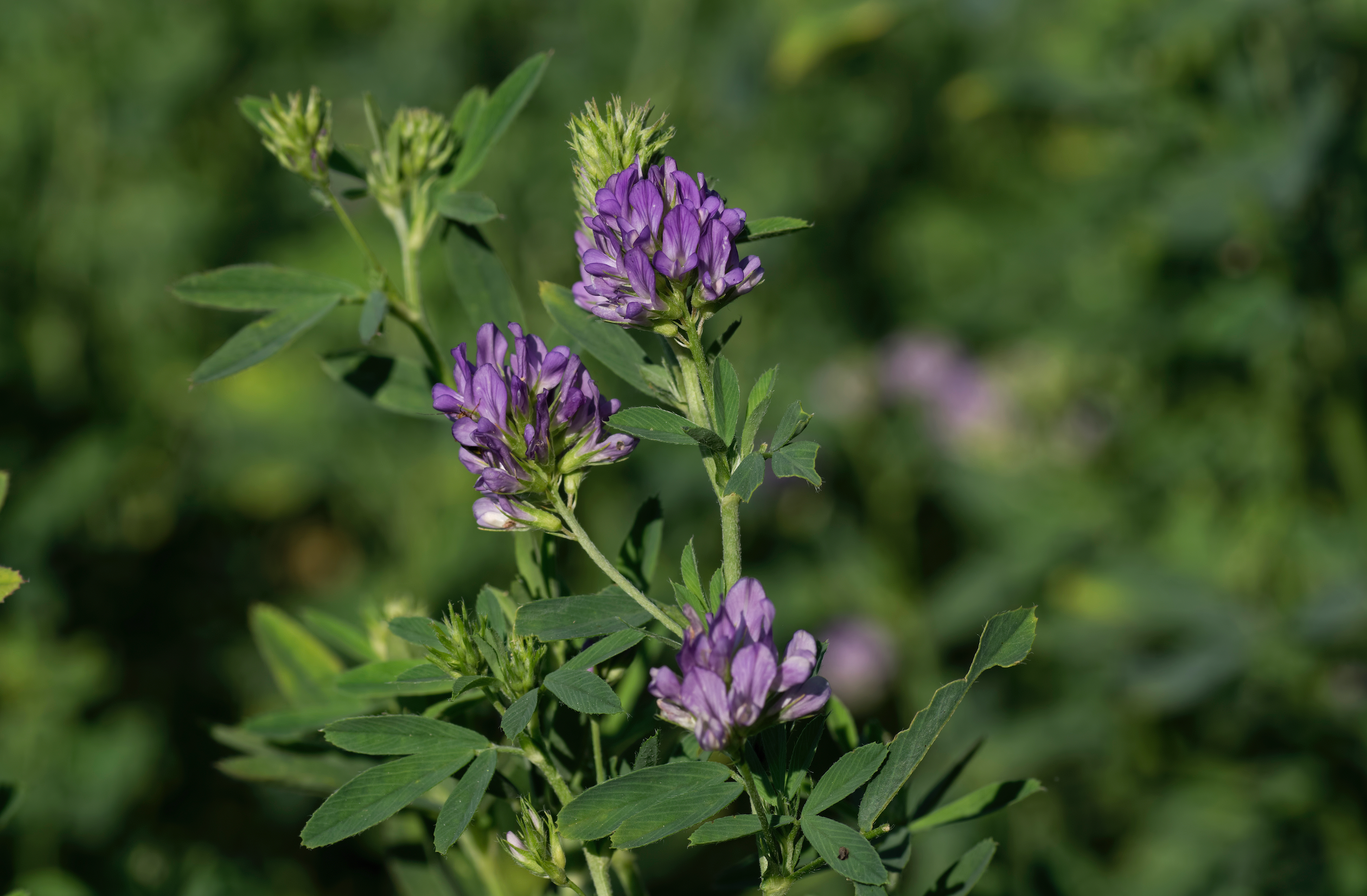 Medicago sativa
ALFALFA LEAF
Alfalfa leaf is a nutritive tonic, rich in a broad spectrum of vitamins, minerals, and antioxidants. Alkalizing, replenishing and nourishing, alfalfa is a powerhouse herb that supports function across various various body systems. Its safe, food-like and easy to assimilate.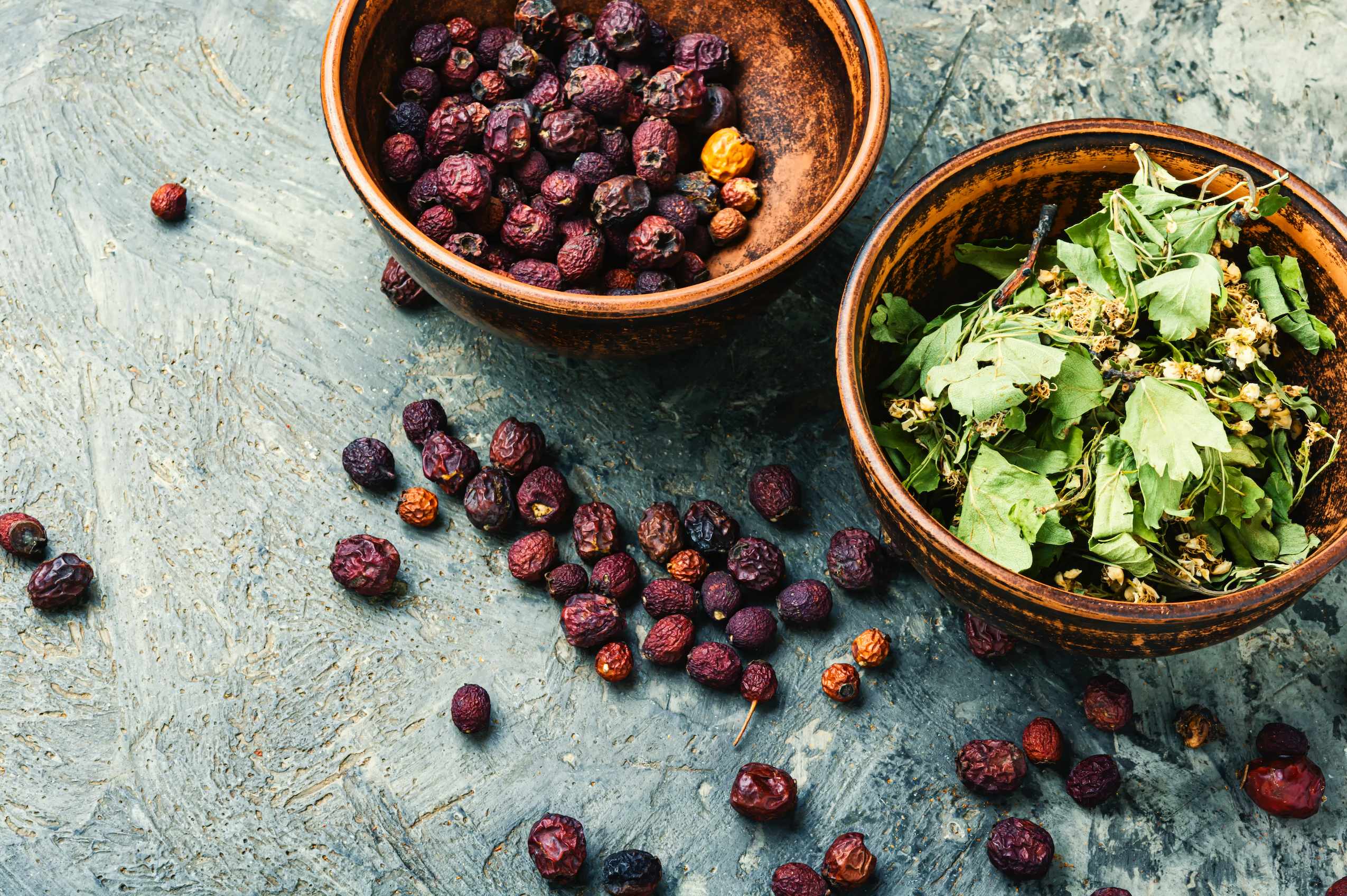 Crataegus monogyna
HAWTHORN BERRY
Hawthorne berry supports heart health and circulatory function.
Traditionally used to protects against oxidative stress, cell damage and maintain healthy blood pressure levels.
Hawthorn berry is connected to balance and harmony. As an uplifting nervine, it helps restore equilibrium, promote emotional stability, and foster a sense of inner peace and tranquility.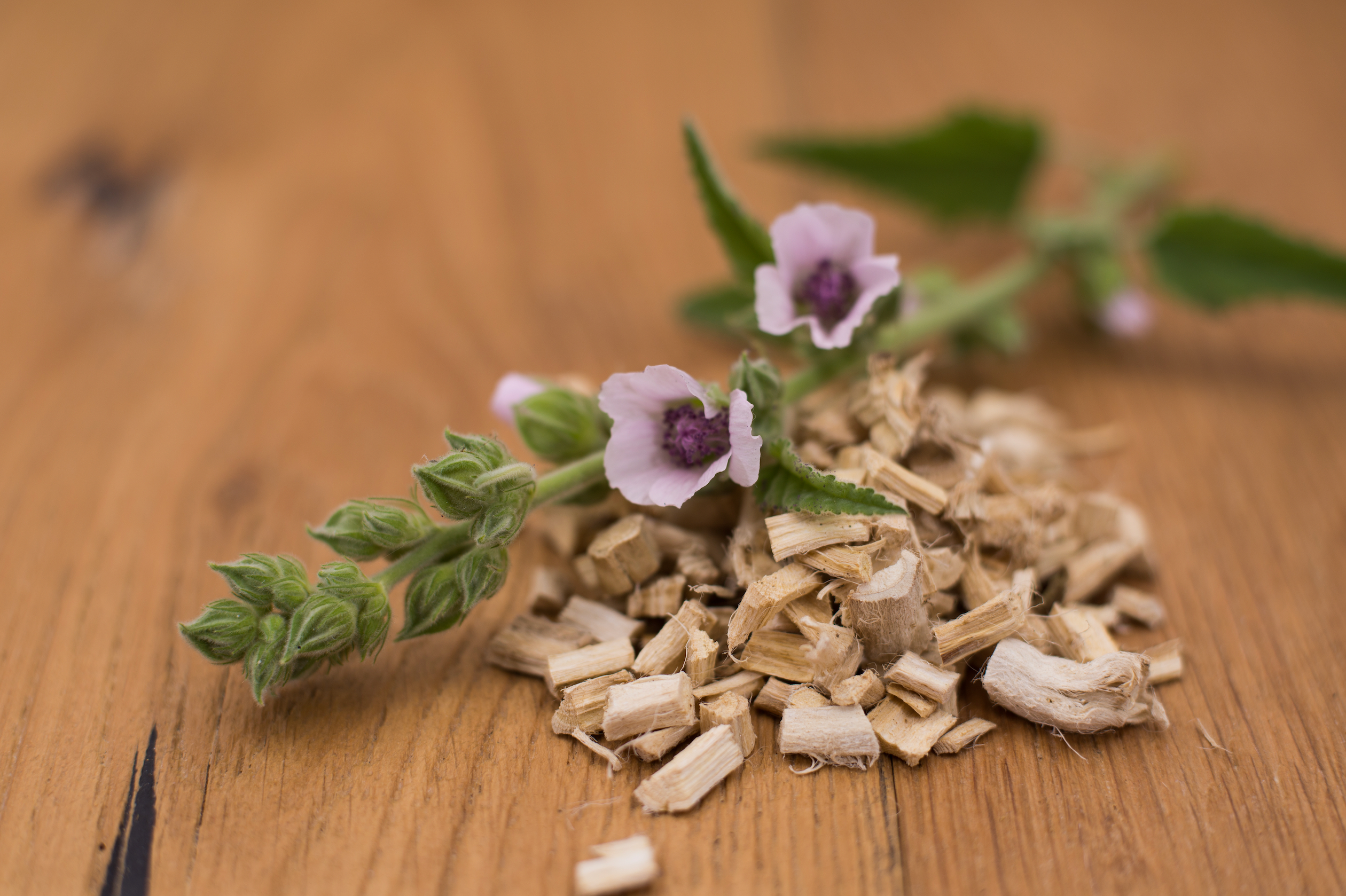 Althea officinalis
MARSHMALLOW ROOT
Marshmallow is one of our favorite demulcent herbs as it has a hydrating effect on dry tissues thanks to its constituents known as mucilaginous polysaccharides. These compounds are long-chain sugar molecules that bind with water to produce mucilage. Moistening and coolling, mucilage helps hydrate dry and irritated tissue lining aggravated by heat and inflammation. You'll find marshmallow in our Mighty Lung Syrup as it lends a moistening quality to our formula- supporting an expectorant quality in the respirtaory system and a dry cough state.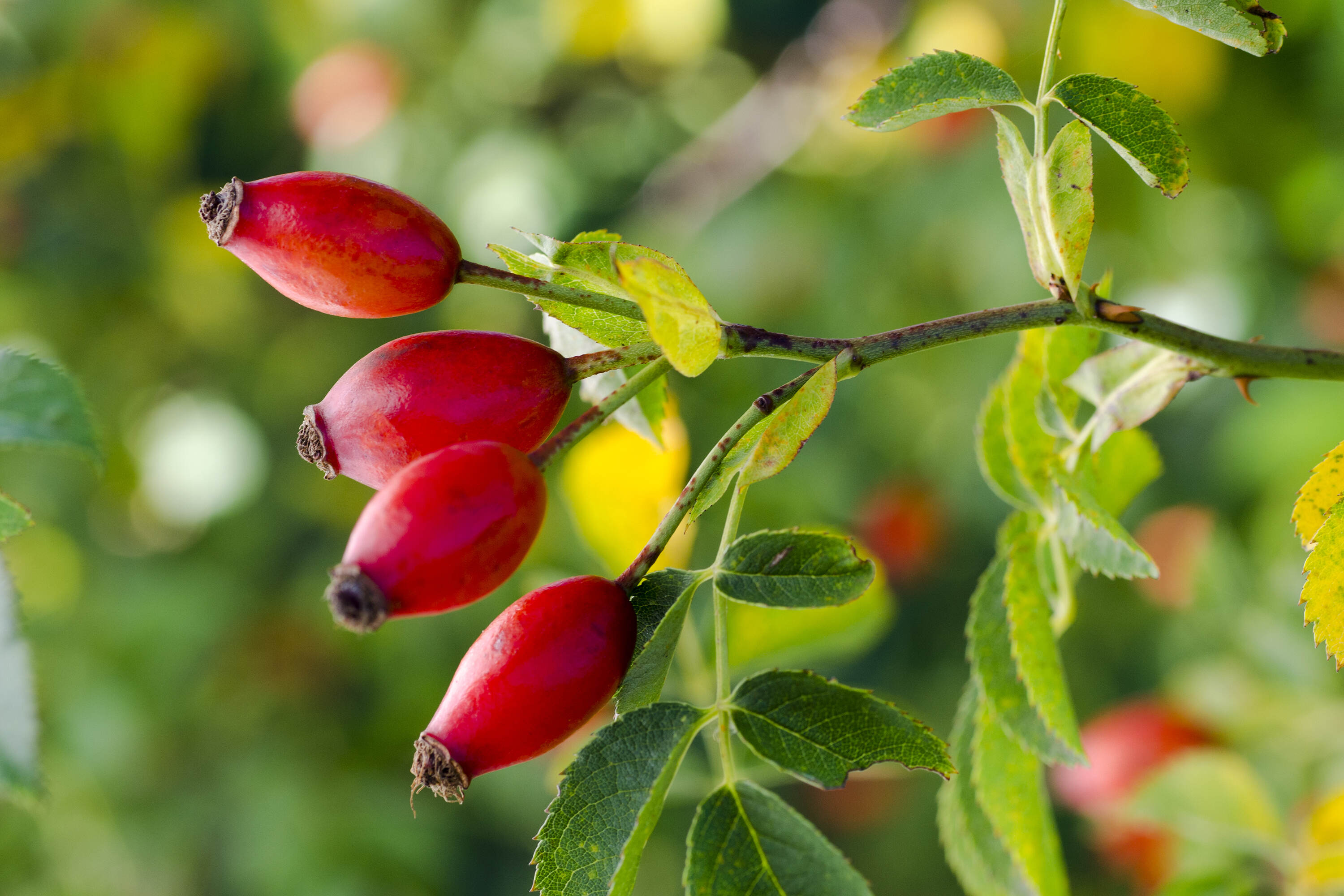 Rosa spp.
ROSEHIPS
Rosehips provide a rich herbal source of vitamin C and flavonoids. They also have an affinity for supporting the heart and cardiovascular system. Their food-like nature makes them desirable and safe to use as a daily tonic for cardiovascular, skin and immune wellness.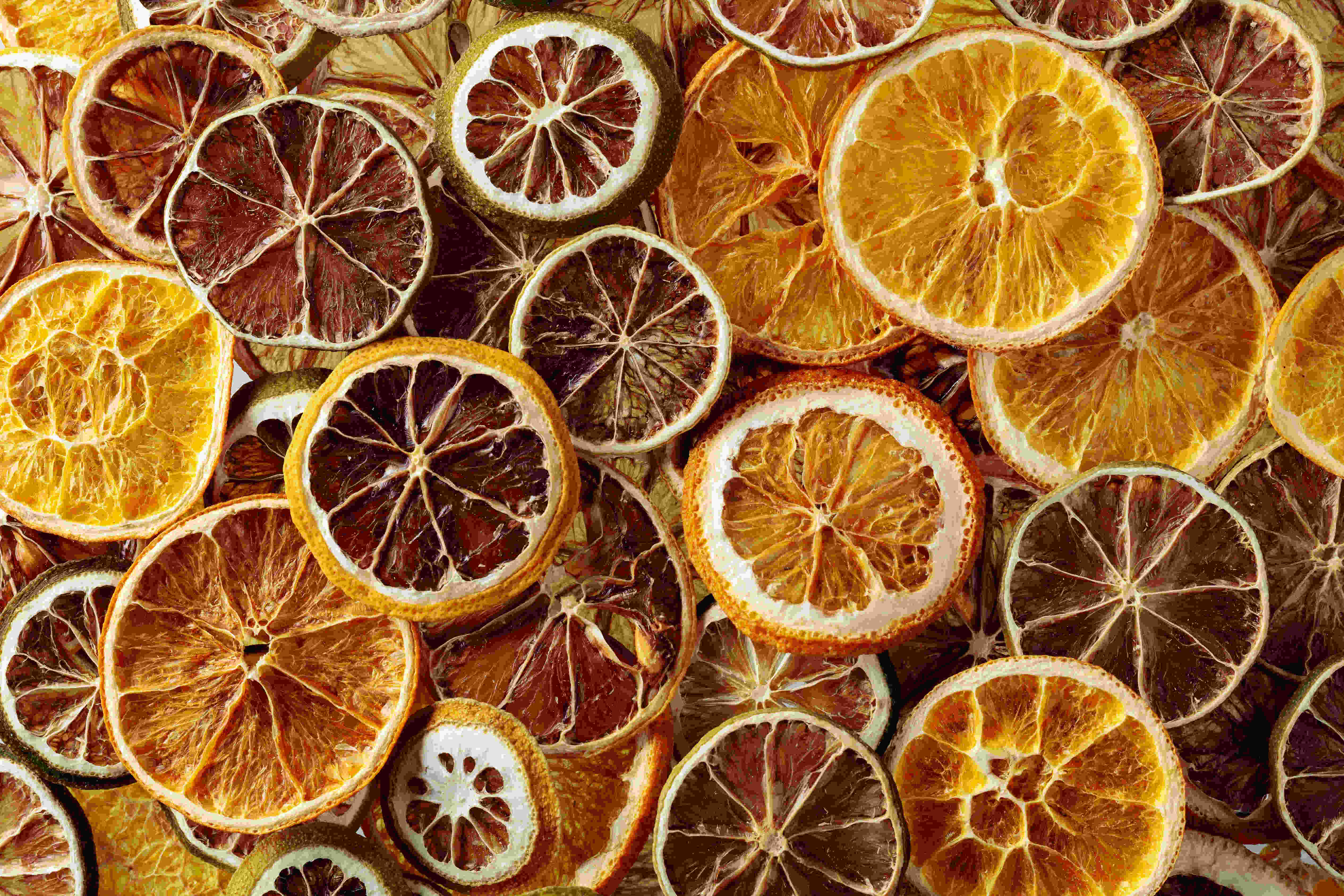 Citrus sinensis
SWEET ORANGE PEEL
The peel of orange has been traditionally used in East Asian medicine for thousands of years. The cut peel contains enzymes, flavonoids and phytonutrients. In addition, the aromatic orange oil found in the peel has an affinity for the digestive system and the respiratory system.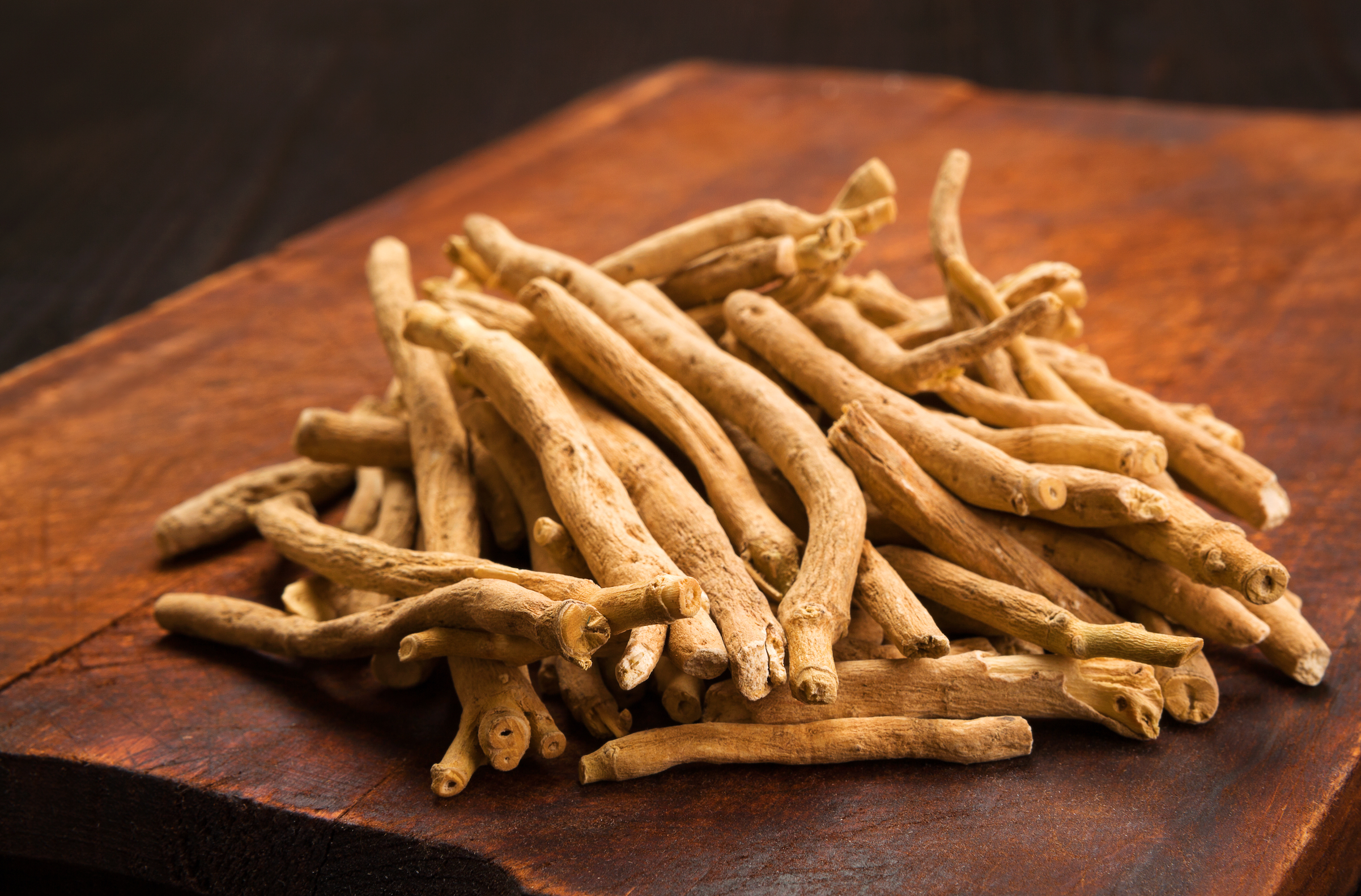 Withania somnifera
ASHWAGANDHA
In Ayurvedic medicine, ashwagandha is traditionally used as a rejuvenating tonic that assists in rebuilding, restoring and replenishing the state of someone who is deficient, exhausted and depleted. Best taken over a long period of time daily for long term nervous system rejuvenation.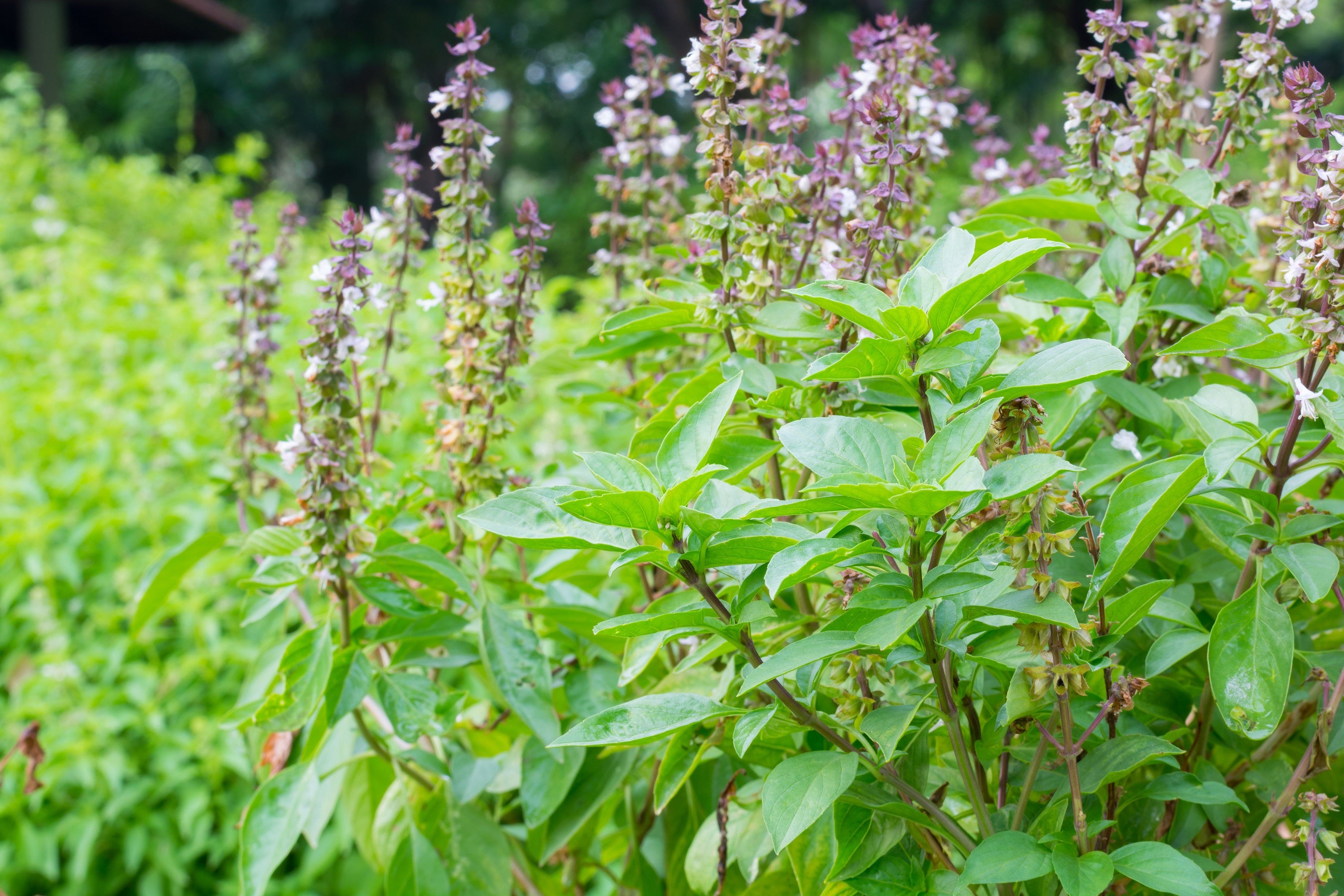 Ocimum tenuiflorum
TULSI
Tulsi supports resilience to the stresses of life by strengthening, nourishing and calming the mind and body. It also warms the core to support optimal digestive function. Tulsi supports the clarity of the mind and refinement of our senses, making it a wonderful ally for yoga and breathwork practice. Tulsi is a tonic for the brain and heart, as well as spiritually opening the heart and mind. It strengthens compassion and clarity.
Ganaderma lucidum
REISHI
Reishi is a powerful immune tonic as well as an excellent respiratory trophorestorative. It is a versatile mushroom that can help manage stress as well as support immunity. Reishi is classically refered to as the mushroom of immortality in Chinese culture and medicine and was held in high reverence by Chinese healers, sages and emperors. Known as a Shen tonic in Chinese medicine. Shen can translate to "spirit" or "consciousness".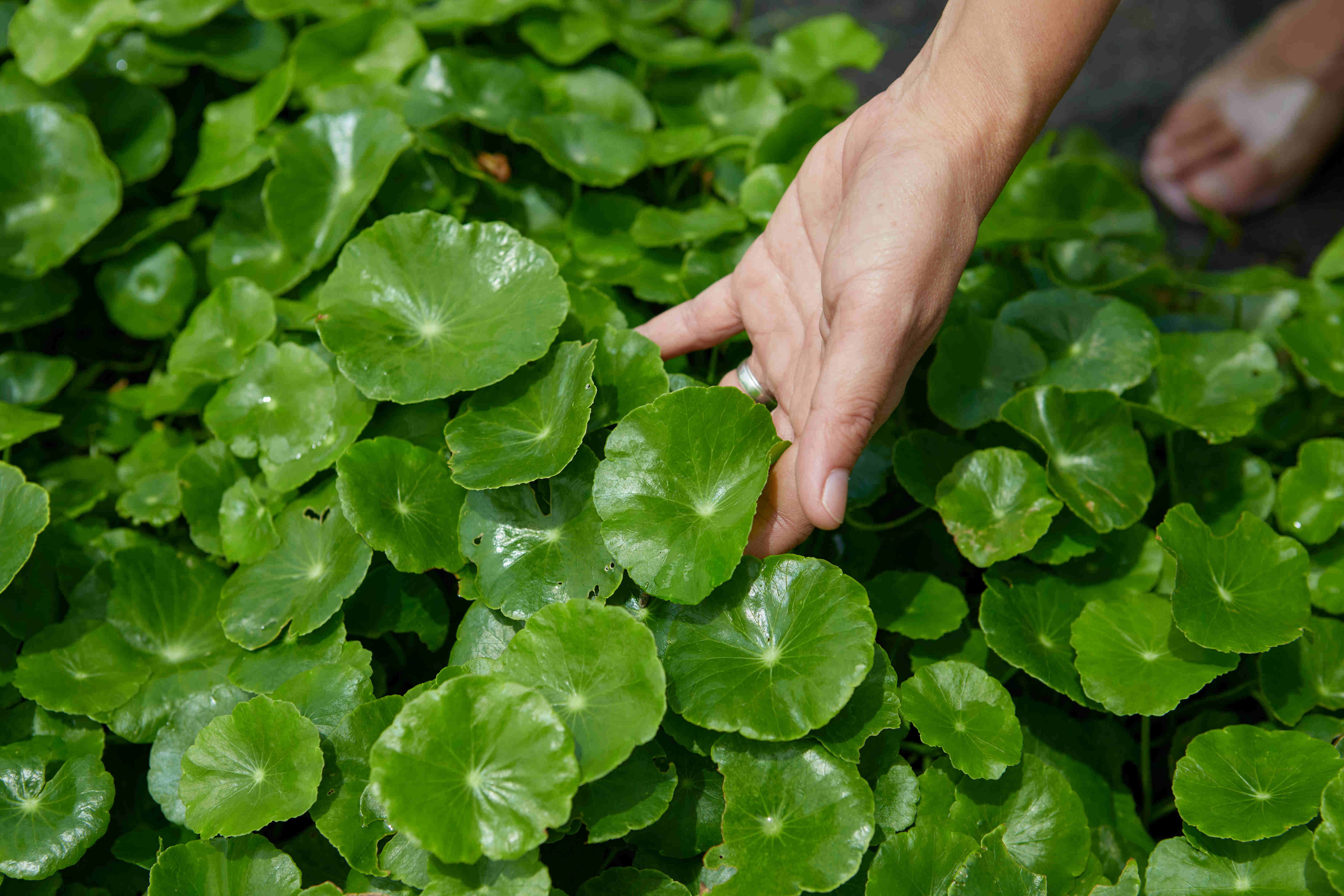 Centella asiatica
GOTU KOLA
In Ayurvedic meidicine, gotu kola is traditionally used to increase memory and concentration. In the Himalays, yogis use gotu kola to aid in meditation. As an adaptogen, gotu kola has balancing qualities to promote longevity and vitality. It is one to work with to help those to feel energized, focused and relaxed.
Rosmarinus officinalis
ROSEMARY
A beloved culinary herb that provides immense wisdom and medicine to our bodies. Rosemary's pungent and aromatic qualities are warming and stimulating, assisting in circulation and alleviating stagnation. Rosemary helps move energy upwards, helping to clear stagnation out of the body and mind. Turn to rosemary for clarity and uplift of the body, mind and heart.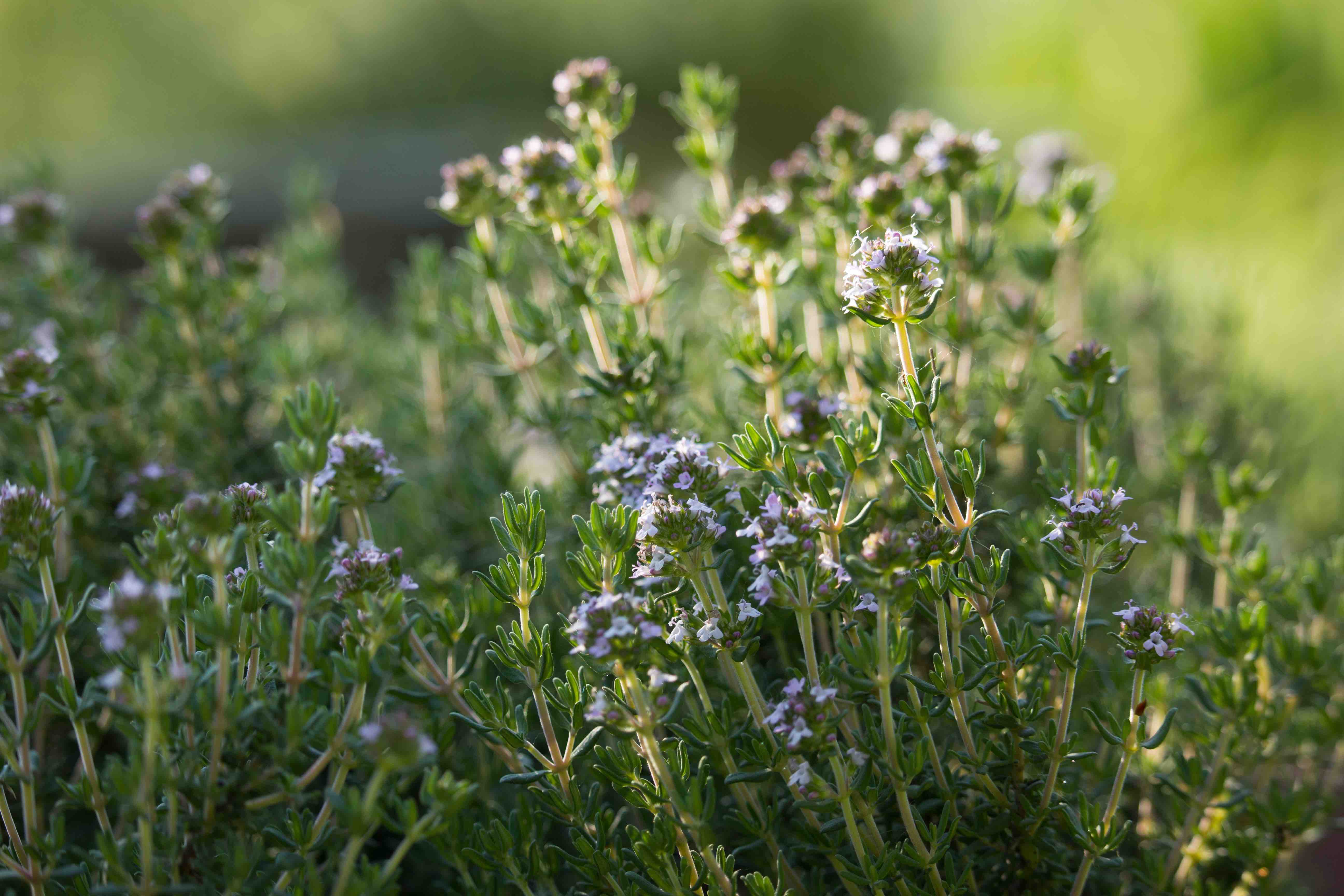 Thymus vulgaris
THYME
Thyme has a long history as a culinary herb and flavoring agent in liquors. We love it for its affinity for the respiratory system, in particular for productive coughs and tension or tightness in the lungs. Thyme's aromatic oils have a clearing and opening effect on the channels to the lungs, allowing us to breathe deeper and more easefully.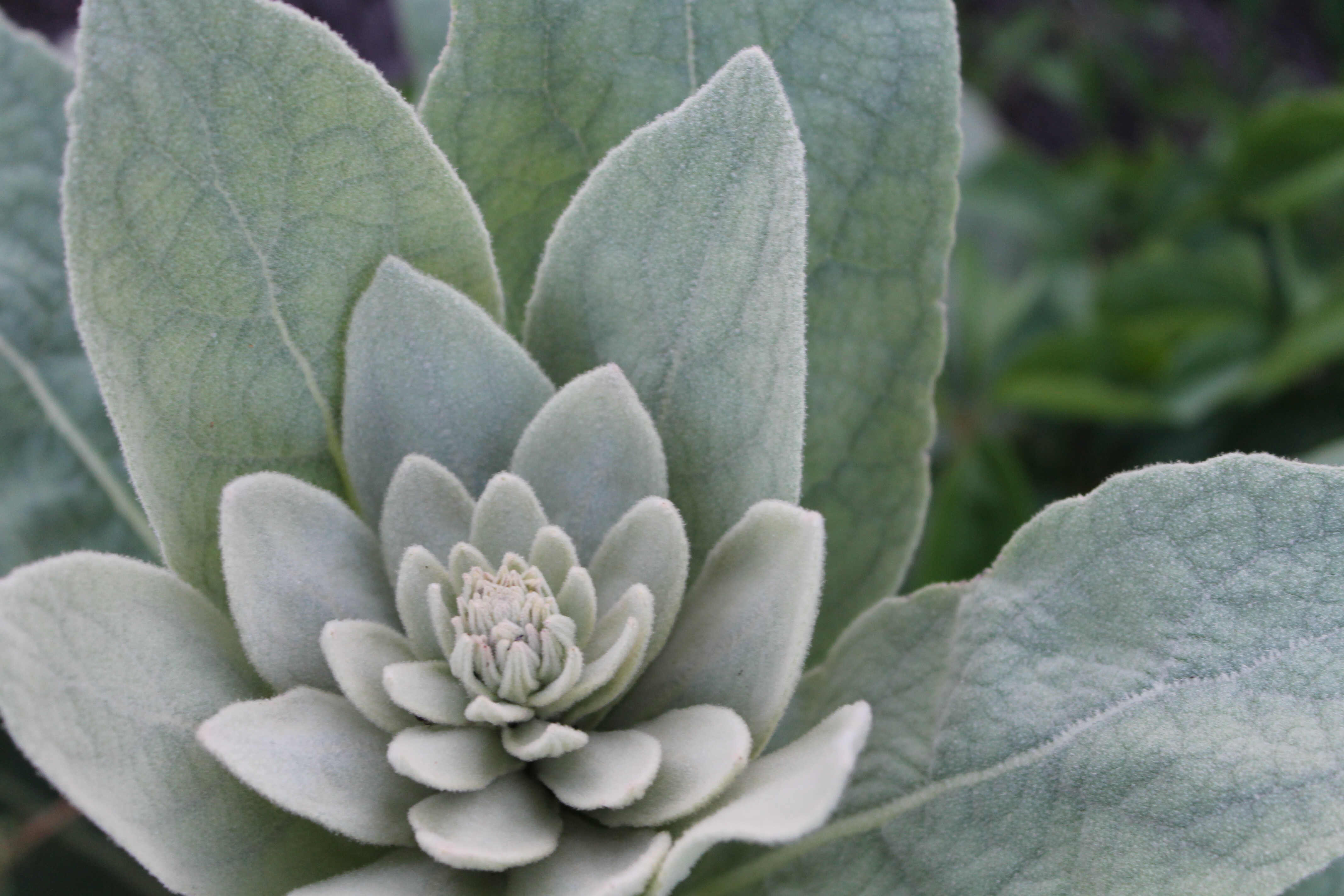 Verbascum thapsus
MULLIEN
Mullein is traditionally used for respiratory ailments such as a dry hacking cough or when one needs help expelling phlegm or particulates from their lungs.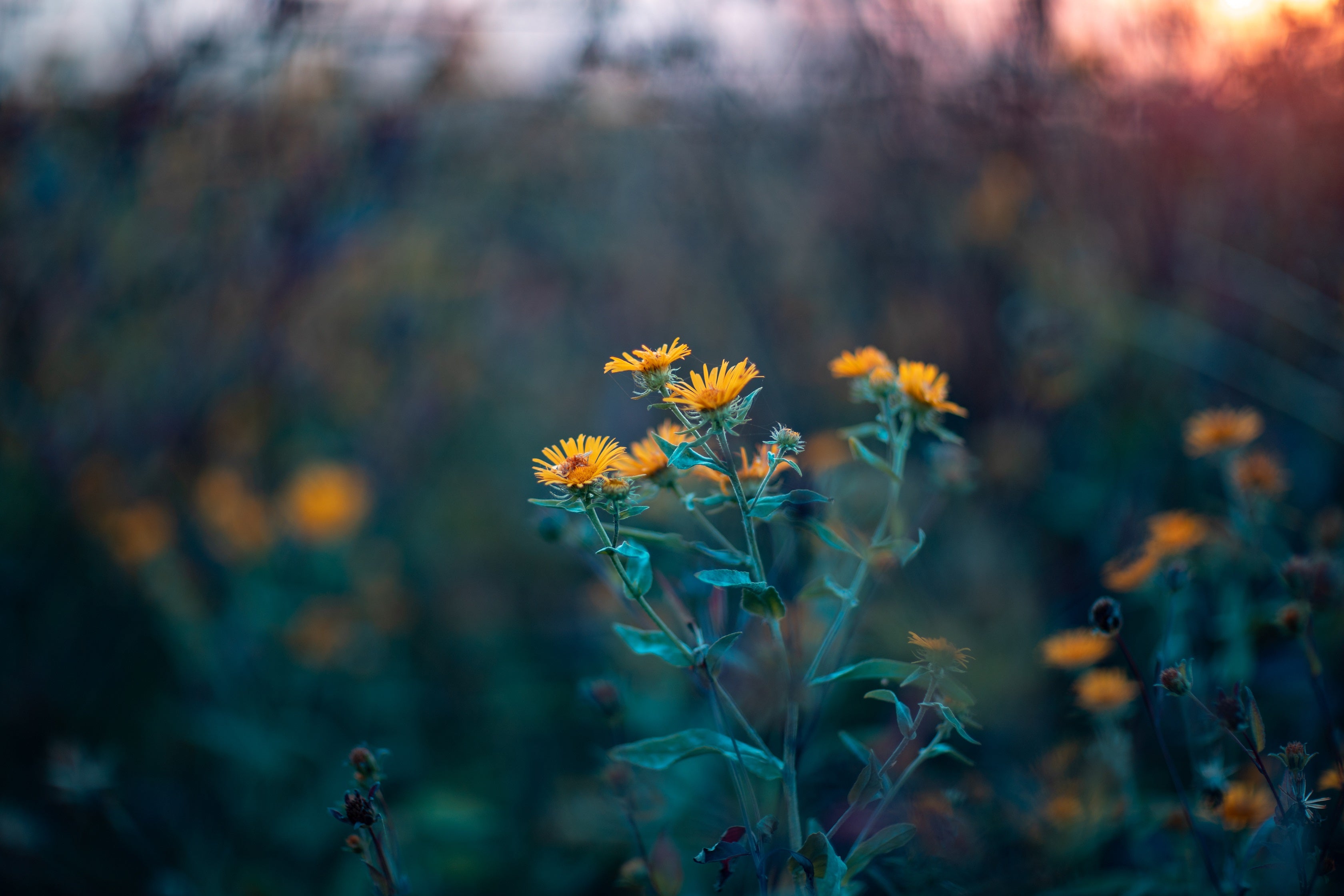 Inula helenium
ELECAMPANE
Elecampane is strength and beauty. This gorgeous yellow flower stands tall in the garden when it blooms during its third year of growth. A special and couragous plant to grow and work with medicinally. It's root is used traditionally as a trophorestorative for the respiratory system. Elecampane lends itself as a great expectorant for a damp constitution, thanks to its warming aromatics and pungent qualities.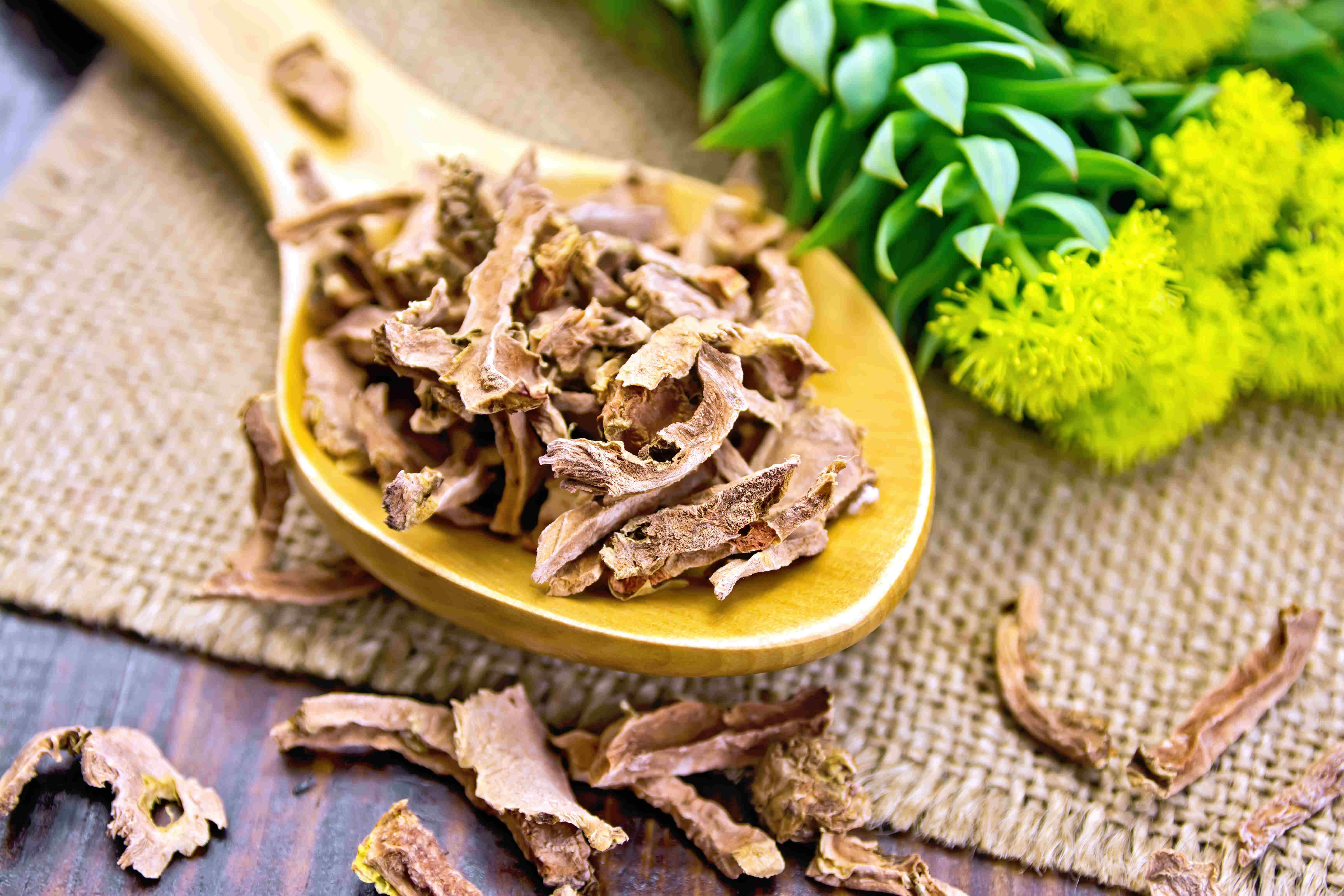 Rhodiola rosea
RHODIOLA
Rhodiola gives the body a boost of energy, nudging our neurotransmitters along and supporting our overall mood, balance and circadium rhythm. It is a key herb in terms of supporting our HPA axis response and a valuable adaptogenic herb. In Scandinavia, Eastern Europe, Russia, Mongolia and other parts of Asia it has been used for centuries within traditional medicine systems as a tonic remedy for enhancing mental and physical performance, helping with altitude sickness, has been used for centuries to support durring times in high altitude, boost mood and reduce fatigue. It is also used as a remdy for colds and flus during the severe Siberian winter months. In Chinese medicine it is used to replenish qi and enters the heart and lung channels of the body.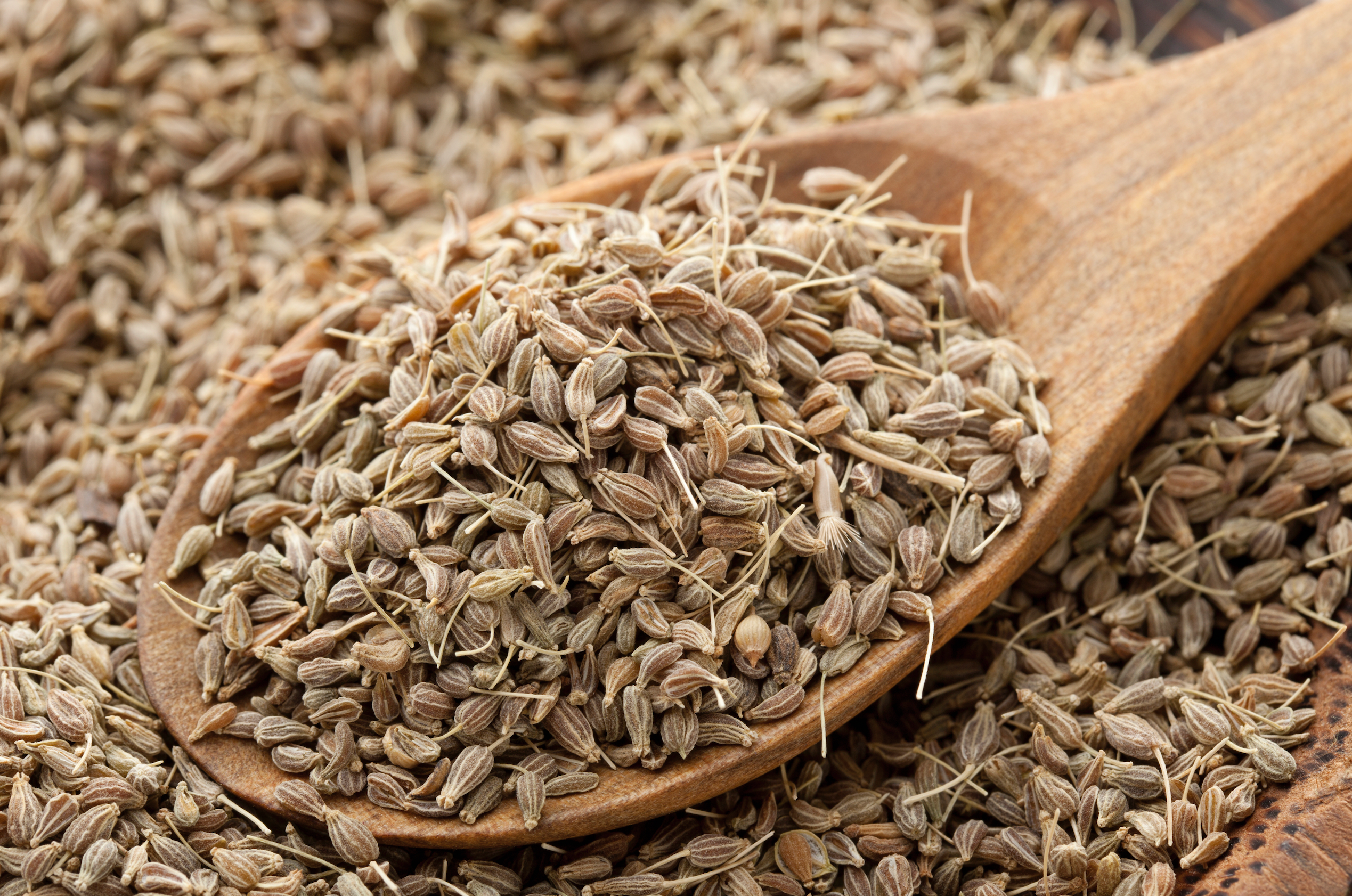 Pimpinella anisum
ANISE SEED
Anise seed is soothing to both digestion and our respiratory systems. Found in our Might Lungs Formula, anise seed has an affinity for dry and hard coughs and can also ease breaking up any mucus present in the lungs. Paired with honey, anise can help soothe and calm the throat.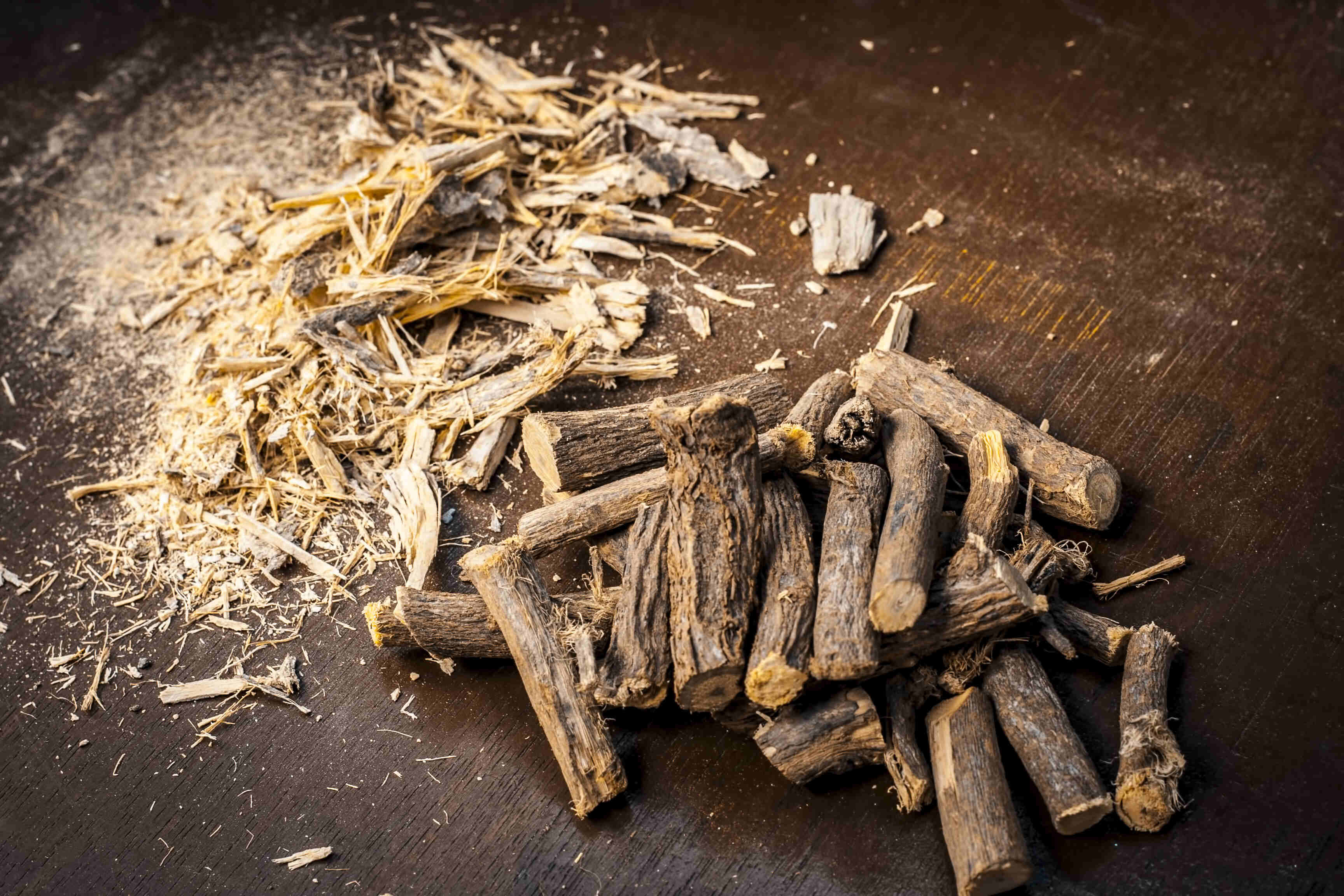 Glycyrrhiza glabra
LICORICE ROOT
Licorice has demulcent, moistening and cooling qualities. It assists in alleviating conditions related to hot, inflamed, irritated or dry tissue states. With an affinity for the throat and GI tract, licorice soothes the mucosal lining helping to produce an environment conducive for healing. Licorice is known as a harmonizer in many herbal formulas in Chinese medicine, entering all 12 meridians of the body.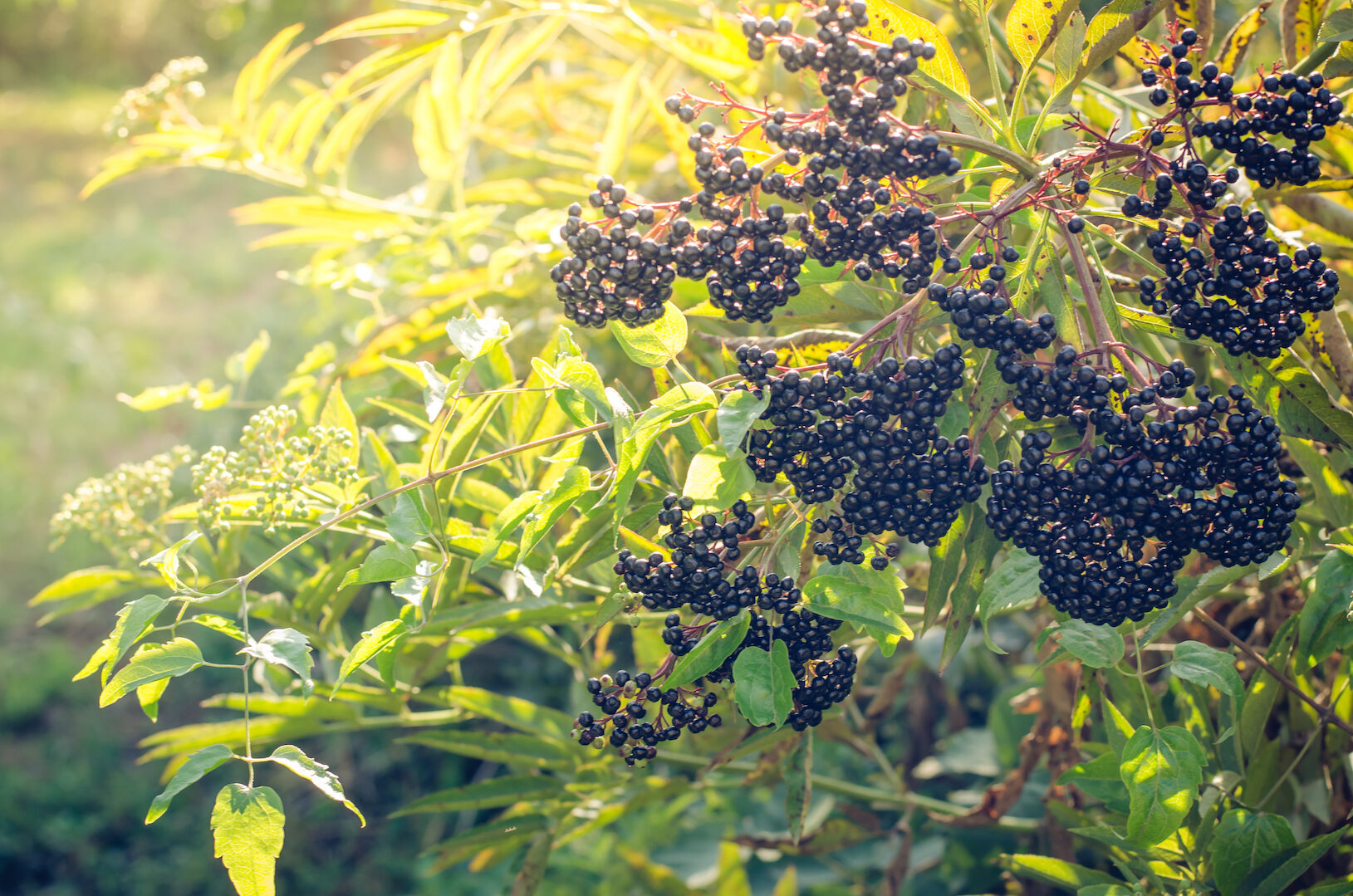 Sambucus nigra
ELDERBERRY
We reach for elderberries during the change of season, back to school, travel and general wellness. It's wonderful for nipping an active infection in the bud, as well as nourishing our innate immunity when taken preventatively. Enjoyed on an on-going or seasonal basis, we can become stronger and more resilient!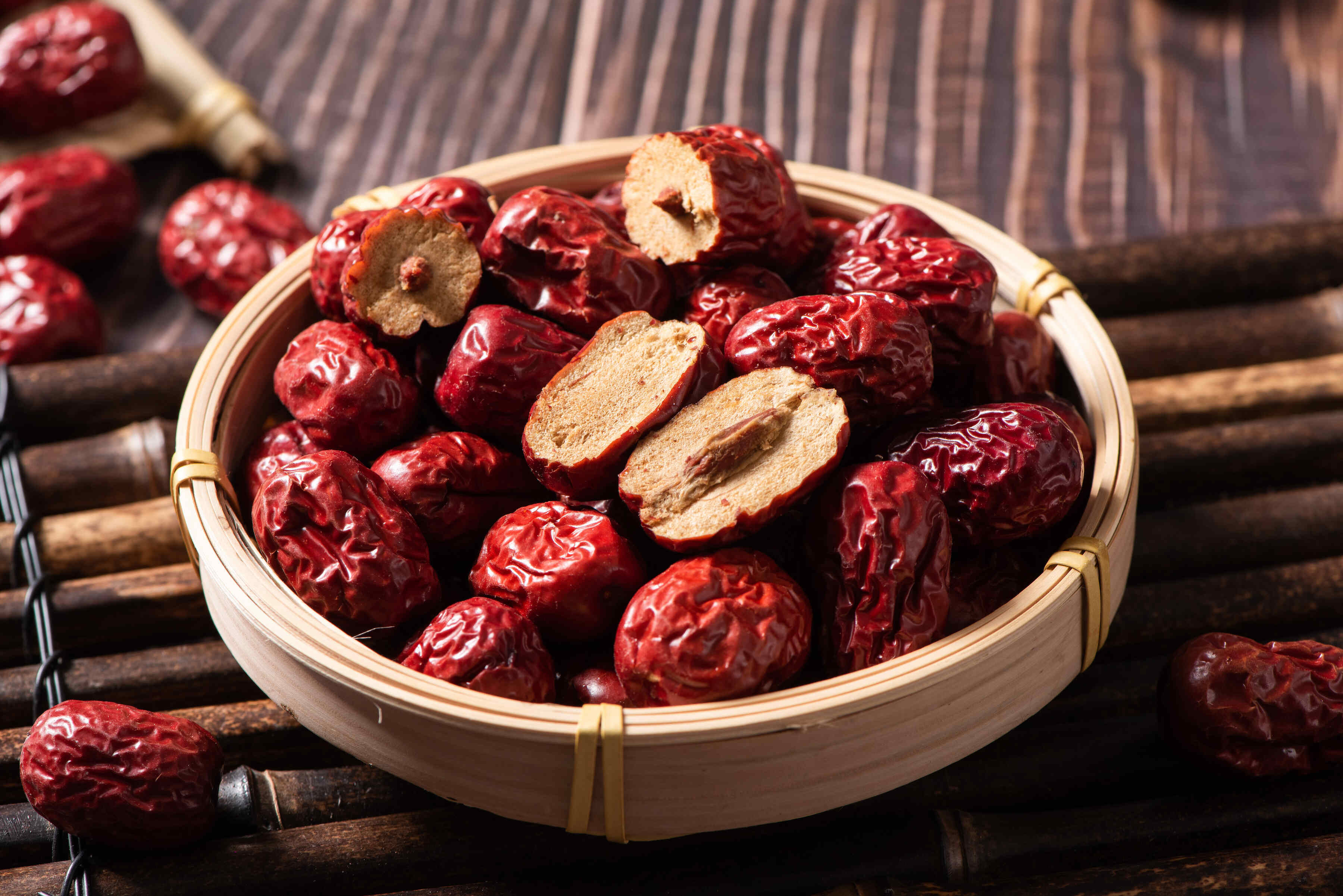 Ziziphus jujuba
JUJUBE FRUIT
A Chinese food therapy pantry staple, jujube dates are believed to strengthen the spleen, tonify qi and replenish blood. Sweet, nourishing and versatile, jujube dates are delicious additions to bone broth or tea. Its also a well known traditional post-partum food. Similarly to licorice, jujube is considered a harmonizer to herbal formulas, thanks to their sweet and nourishing flavor and taste.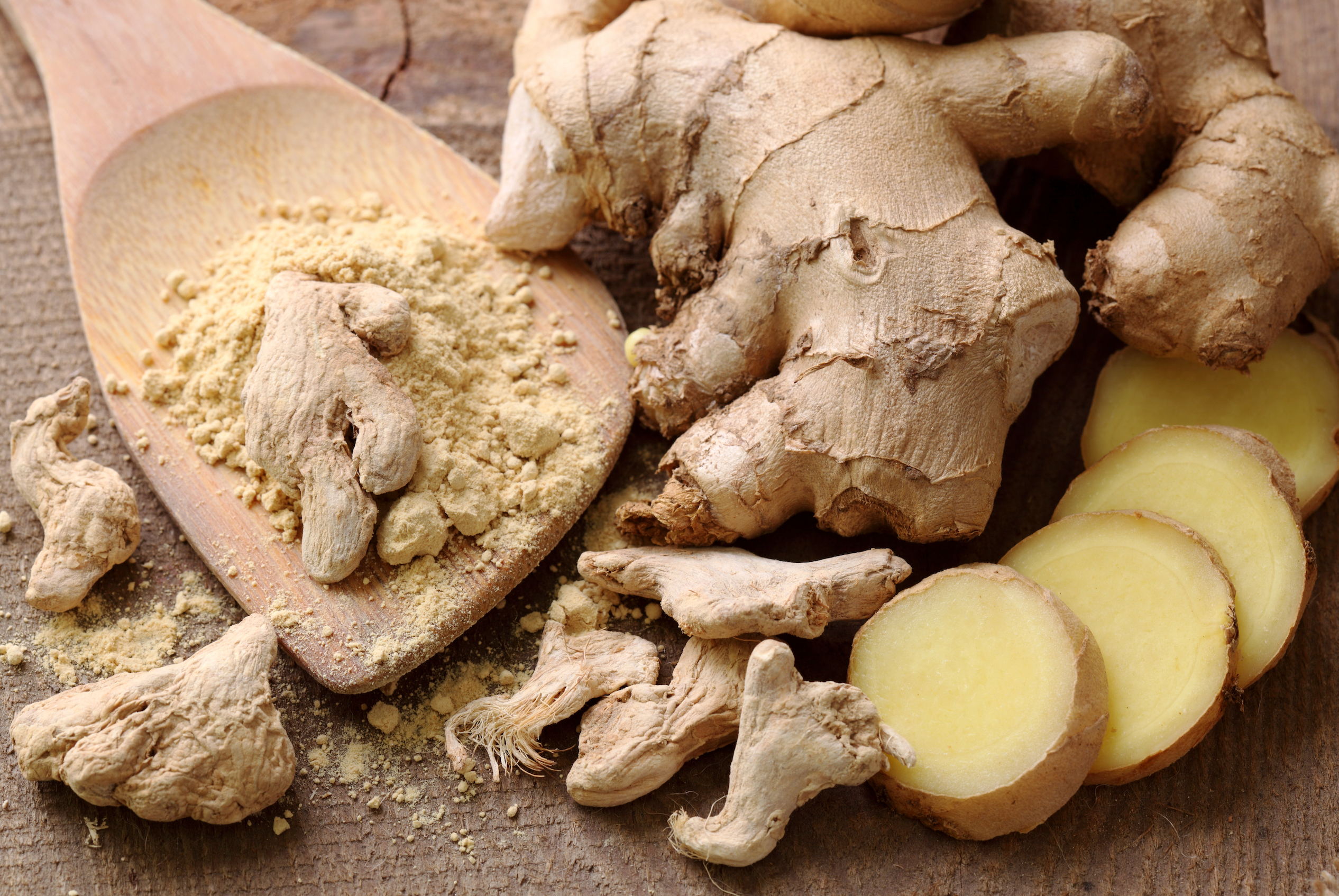 Zingiber officinale
GINGER
Ginger is a powerful rhizome with traditional and modern usage spanning centuries, cultures and traditional medical systems. Found in cuisines and in our kitchens, ginger is a true example of food as medicine. Its a wonderful circulatory stimulant, heart tonic, digestive aid and infection fighting herb. Hot and dry, ginger has a diffusive effect on the body's vessels and organs, helping drive the effect of ginger, and other herbs with it, into the tissues.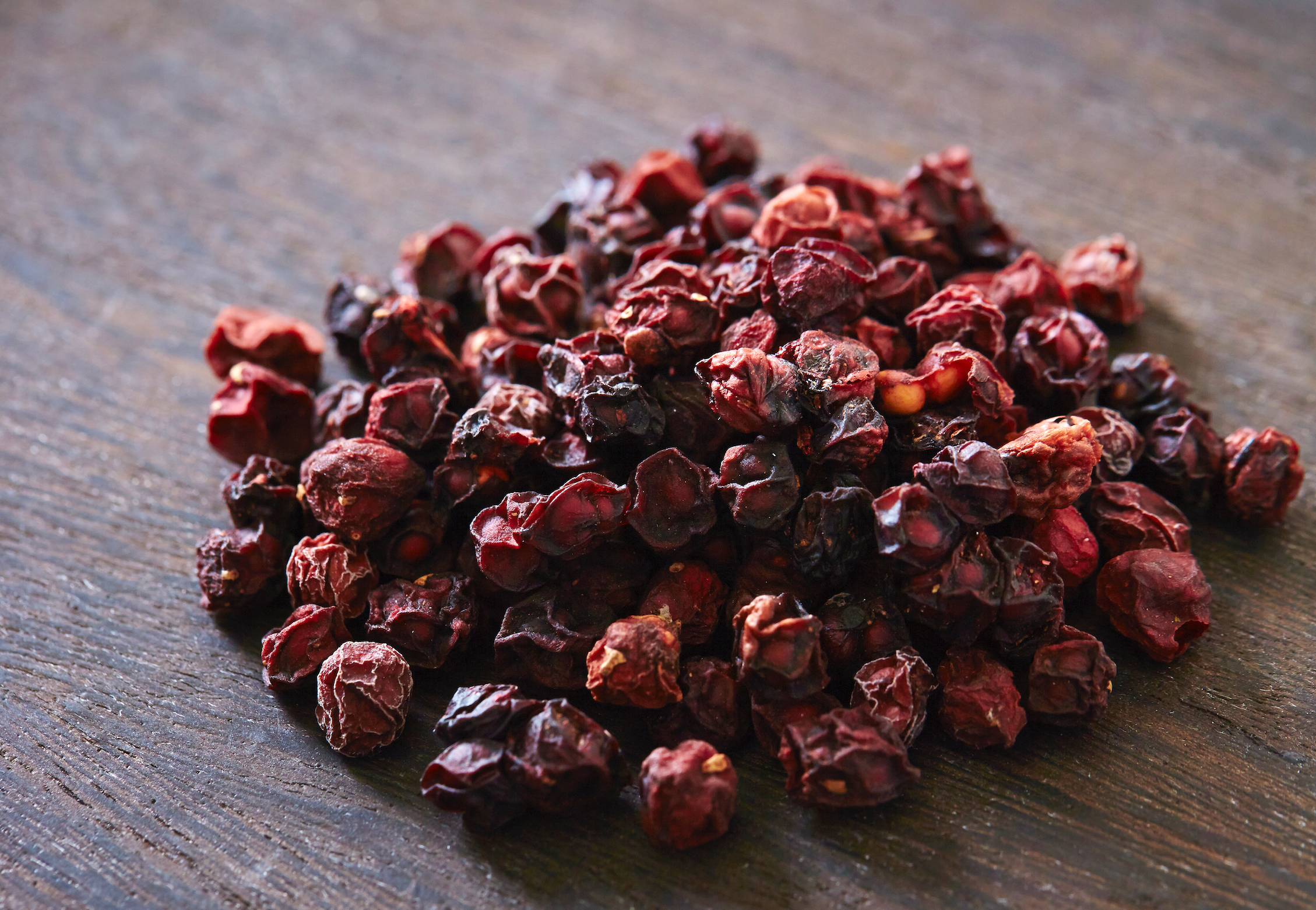 Schisandra chinensis
SCHIZANDRA BERRY
Known as the five-flavor berry, schisandra grows like grapes on a vine and has a unique balance of sweet, sour, salty, bitter and pungent flavors. Schisandra berry has been used throughout Chinese history as a tonic herb to be consumed throughout one's lifetime to promote longevity. It is an adaptogen and has traditionally been considered to have the most influence on strengthening and supporting liver, kidneys and lung function.
Cynara cardunculus
ARTICHOKE LEAF
Artichoke leaf is a classic bitter tonic and remedy for liver, bile and digestive concerns. Consider this herb to support sluggish digestion thanks to its ability to enhance bile production and breakdown of fatty foods.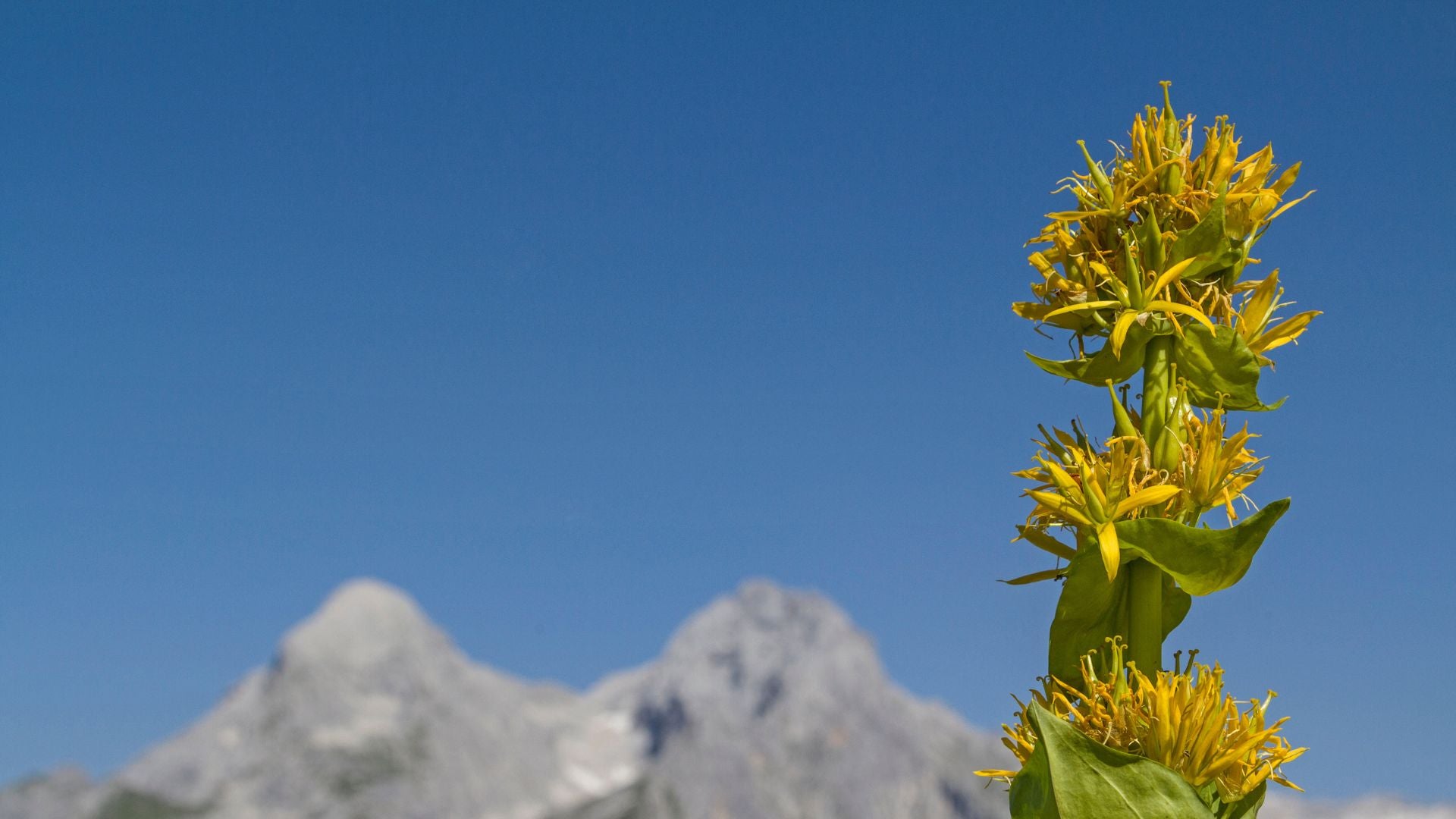 Gentiana lutea
GENTIAN RHIZOME
Gentian is an excellent bitter that stimulates appetitie and digestion. It is considered a key bile mover and helps increase secretion of gastric juices. Great for those who lack an appetite or experiencing irregularity, bloating or sluggishness of the digestive system.