We are deeply nourished, healed, & moved by the generosity of plants.
The wisdom of plants: their roots, leaves, flowers, fruits, and seeds, comprise the foundation of safe and effective human healing and well-being.

We believe and align with this understanding to produce Taproot medicines in a paradigm that respects this interconnectivity, and we will never hoard its wisdom. We dedicate ourselves to stewarding and cultivating the plant world's healing wisdom and innate healing properties for our syrups and tinctures, in right relationship.
Our medicines are formulated to rebuild trust in our body's natural systems.
The more we separate from ourselves through modern distractions, the harder we find it to connect with our natural body systems. That's why we are dedicated to trusting the earth and our own bodies more deeply to build the body's trust in itself.

Our medicines are born of community and the relationship of a woman to her body (link to medicine story), and every formula since then is designed to nourish and support the body's inherent balance.We invite wholeness, well-being, balance, resilience, and trust in the body with every dose.
We believe in mutual abundance at every stage of medicine making.
We are not extractive beings, and neither are our sourcing methods. We only procure commonly found and easily regenerated ingredients for our formulas that do not strip land or ecosystem.

This allows us to fortify the earth while we fortify our bodies at every stage in the process of medicine making. We maintain the full potency of our medicine while protecting wild populations, and never use rare or endangered plants in our formulas. We are proud to source with reciprocity from local, organic, and regenerative growers that are protecting resources while nourishing the earth.
We are medicine makers, not marketers.
We are dedicated to taking our time. It can take up to a year to build a formula or reformulate an old one, and a full week to make one batch of medicine.
That way, each bottle truly embodies the prayer, potency, and quality that goes into the medicine. The wisdom we draw our recipes from has been around for longer than current trends in herbal medicine, and we stand by their re-emergence, and move at the speed of the earth, season, and unpressed time.
Our devotion keeps our formulas delicious, not precious.
The balanced sweetness of reverence shows up in every bottle of Taproot Medicine. We have cultivated every syrup to be wildly delicious and bioavailable so that you will actually absorb the medicine into your body, and ensure that you will take every last dose.

We also believe in meaningful dosage and the ritual that illuminates the space between you and the medicine. That way, we step into the connective relationship between our natural bodies, rhythms, and systems.
May we always remember that plant medicine is people's medicine.
At Taproot, we are in full devotion and dedication to steward, cultivate, and share the most potent and gentle expressions of herbal medicine to heal and lift the health of our communities.

Our formulas are born of a mother's instinct to care for every person that is birthed through her gates. We are proud of our origins (link to origin story), and our formulations, so we can all experience improved health and well-being when we are more connected to ourselves, our natural world, and each other. a
OUR ROOTS
Taproot Medicine's beloved formulations have been supporting our communities since 2010. Rooted in formulations by clinical Herbalist Frieda Kipar Bay, each of our medicines has its origins born of her wisdom, experience with clients, and deep connection with the plants.
Today, it's our voice and deep listening that water the roots of what Frieda planted back in 2010. Together, we're growing our shared vision: to bring this delicious and potent Earth medicine to support the health and wellbeing of our ever-expanding communities.
THE TAPROOT MEDICINE LAB
WE ARE DEDICATED TO CURRENT GOOD MANUFACTURING PRACTICES

We abide by labor, environmental, and sourcing protocols that align with not just our values, but also with the clean manufacturing necessary to ensure safe, potent, and consistent medicine.
We have outfitted our dedicated lab with the most state of the art equipment at every stage of medicine making. From our water filtration system to steep our responsibly-sourced herbs to our custom-built press to pull the most nutrients out of every steep.
THE TAPROOT TEAM
We are a naturally diverse collective of women who research, harvest, formulate, and make medicines together in our dedicated medicine-making lab in West County Sonoma, in Northern California.
clockwise from top left: Hilary Go, Larraine Govinden, Jessica Kleiderman, and Charlotte Connors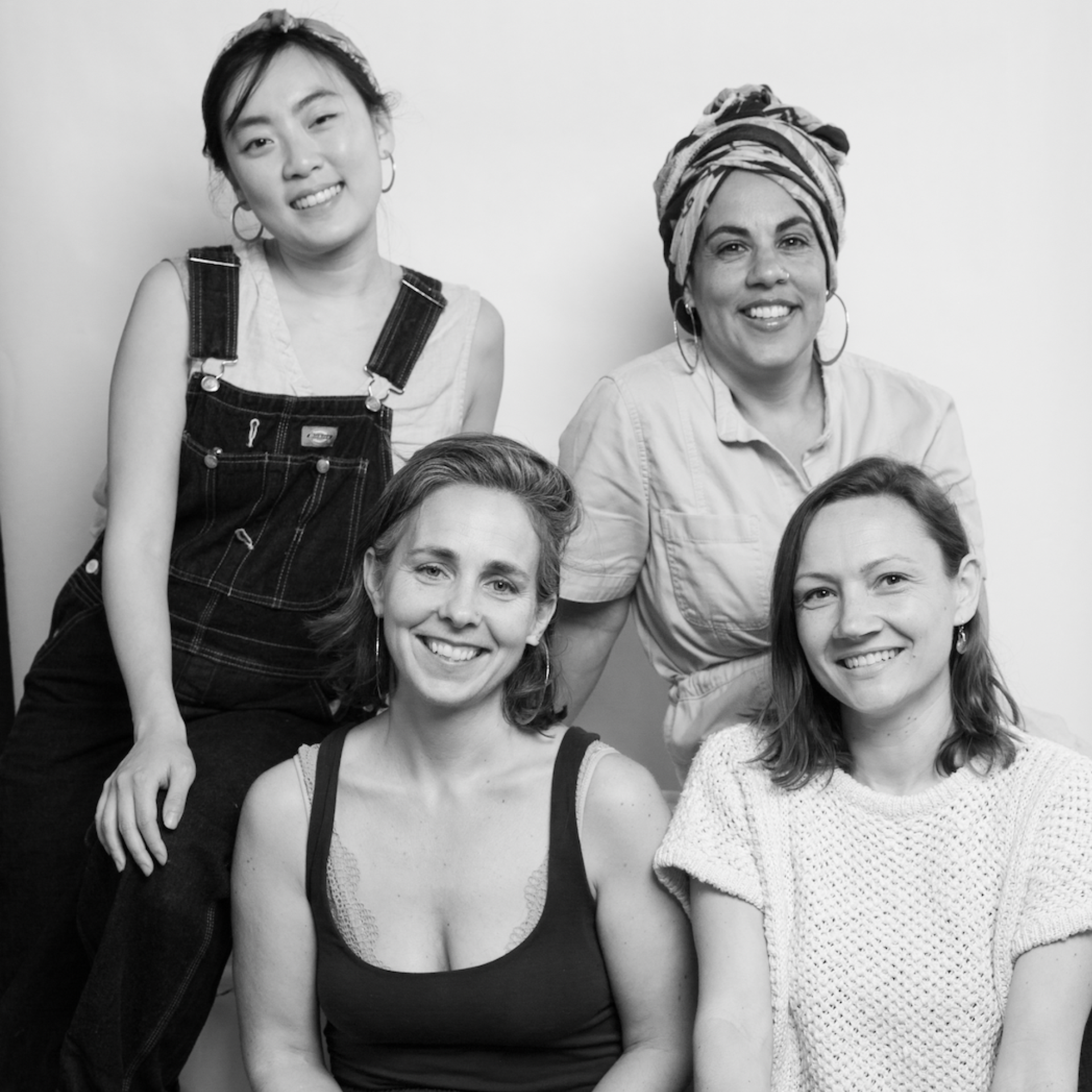 TAPROOT co-owner, medicine maker, embodied healer
CHARLOTTE CONNORS
I believe that medicine comes by way of relationship. This work is rooted in healing, cultivating, and deepening our relationship to ourselves, each other, and the earth.
My journey with plants began while pregnant with my first child, feeling called to manage my own well-being more holistically. Through deep education at California School of Herbal Studies, and partnering with Taproot founder Frieda Kipar Bay in 2018, I have been deeply honored to make, share, and further develop these beautiful medicines for our community. The practice of deep listening in medicine making has been part of the path to continue ceremony and healing work as a Four Winds School trained Shaman.
TAPROOT co-owner & medicine maker
JESSICA KLEIDERMAN
Life's medicine is about remembering our interconnectedness with Earth as we bring forth courageous and creative new visions of beauty, health, and justice.
It is my honor to make this medicine for our community. This journey began when I witnessed the magic of mullein and garlic as it healed a raging ear infection in my infant son.
As the founder of several heart-led small businesses, I am inspired to disrupt the "business-as-usual" paradigm to build new co-empowering structures that are in right relationship with our land, community, and selves.
CLINICAL HERBALIST & MEDICINE MAKER
HILARY GO
This work is rooted in the alchemy of remembering. As we have co-evolved with the plant world, I'm dedicated to remembering traditions, skills, and knowledge that have forever been part of our humanity.
As a clinical herbalist in public and private practice (you can find me at Farmacopia), I have developed the path of work with the elements of herbalism and plant medicine as an ideal way to create nourishment and beauty for the good of myself, the Earth, and my community.
I honor my ancestors mother, and grandmother, who taught me to cook and to care for myself so that I may show up here and care for others with this beautiful medicine.
CLINICAL HERBALIST & MEDICINE MAKER
LARRAINE GOVINDEN
I seek to live in a world of balance for all, and am called to support others in finding their center, and returning to it as often as possible.
After many years working in the health food industry, I spent decades living and learning a way of life with an indigenous family in the South Dakota's Black Hills. Art (jewelry, photography, traditional plains tribe beadwork, leatherwork & textiles) has been a thread throughout my work, including deep studies in plant medicine, and formulation. I have studied plant medicine, including advanced training at the California School of Herbal Studies.
In addition to making medicine for Taproot, I am also in public and private practice as a clinical herbalist... you can find me at Farmacopia.
OUR COLLABORATORS
We are thrilled to be collaborating with these high integrity folks who share our values.