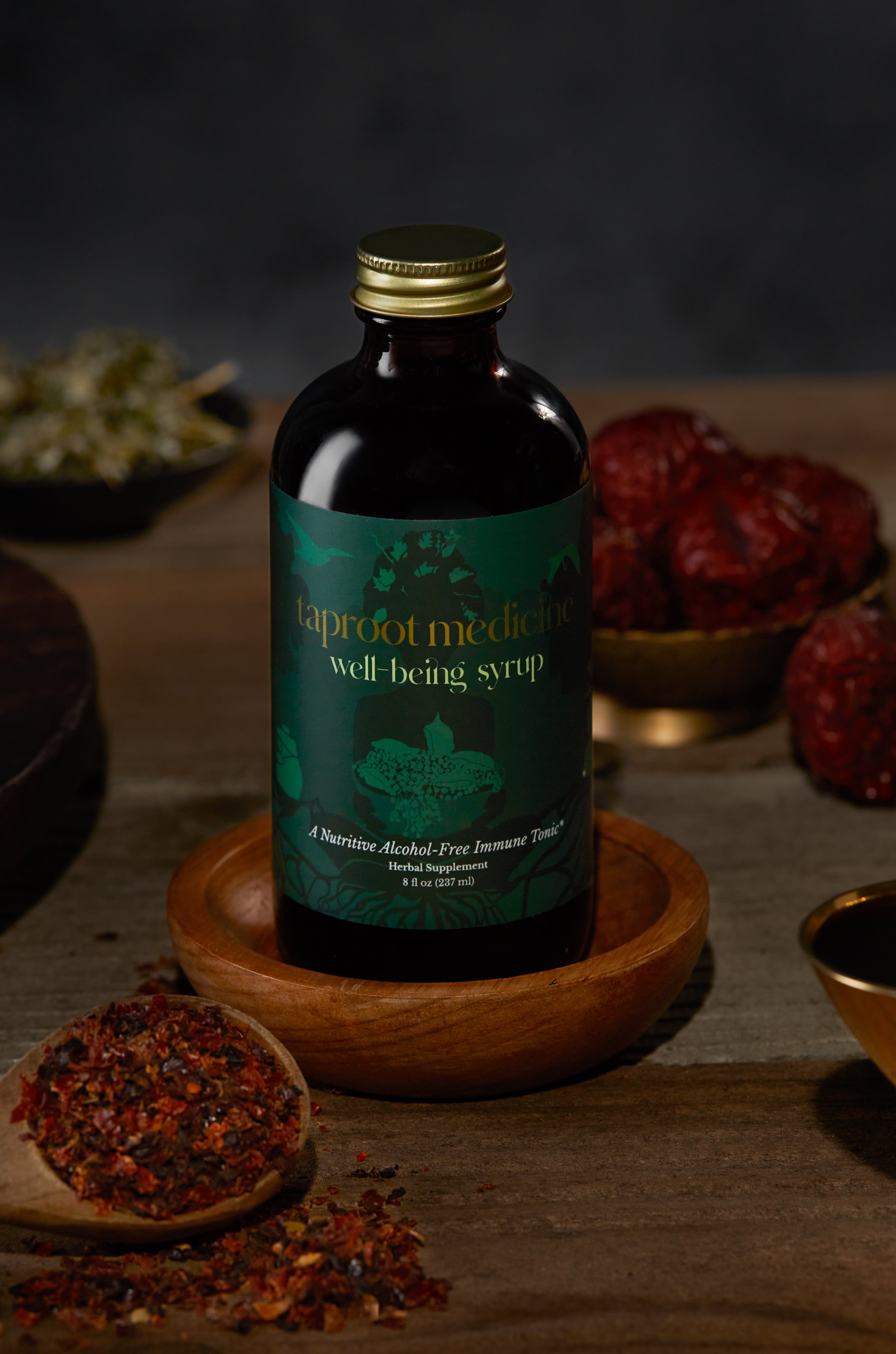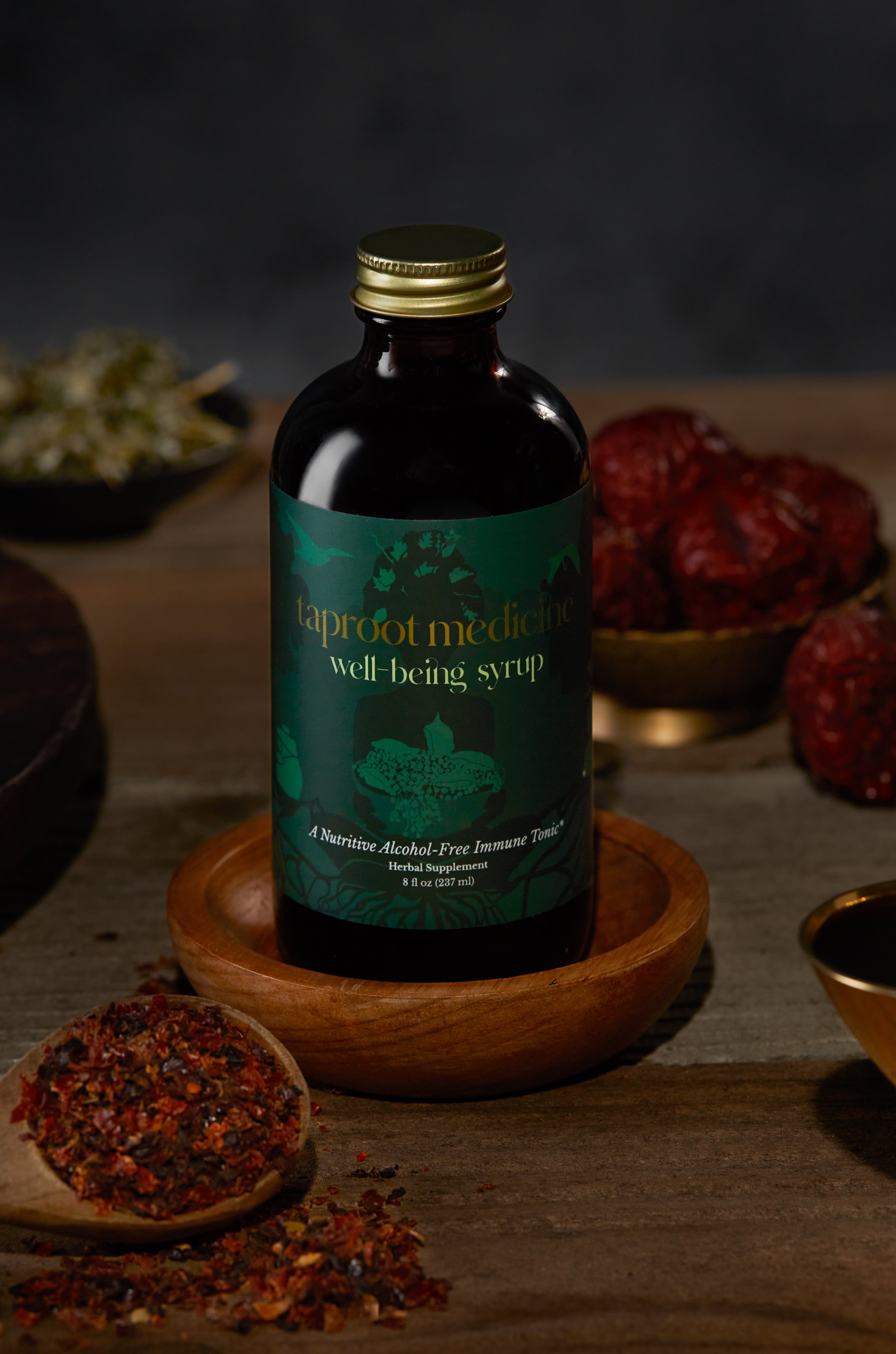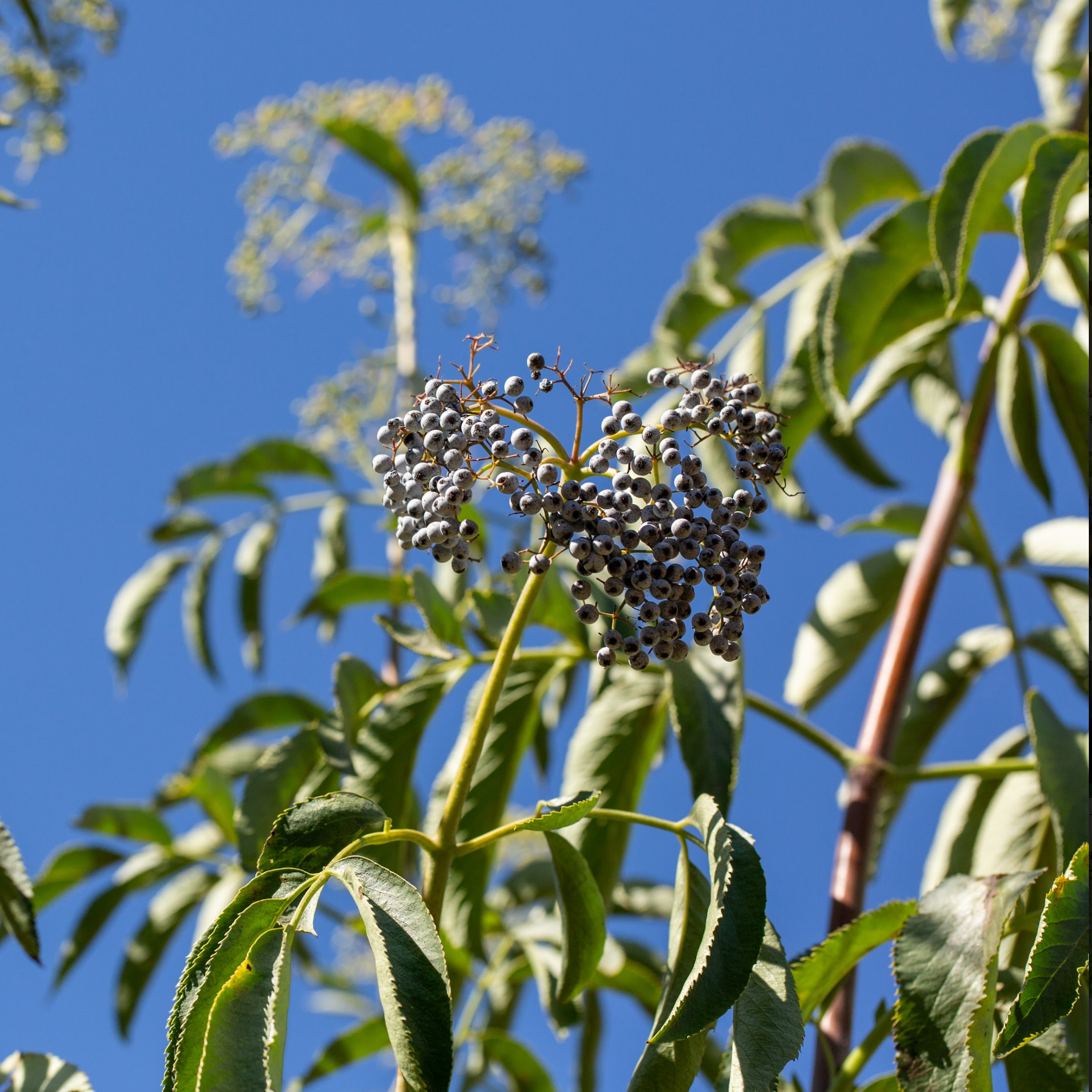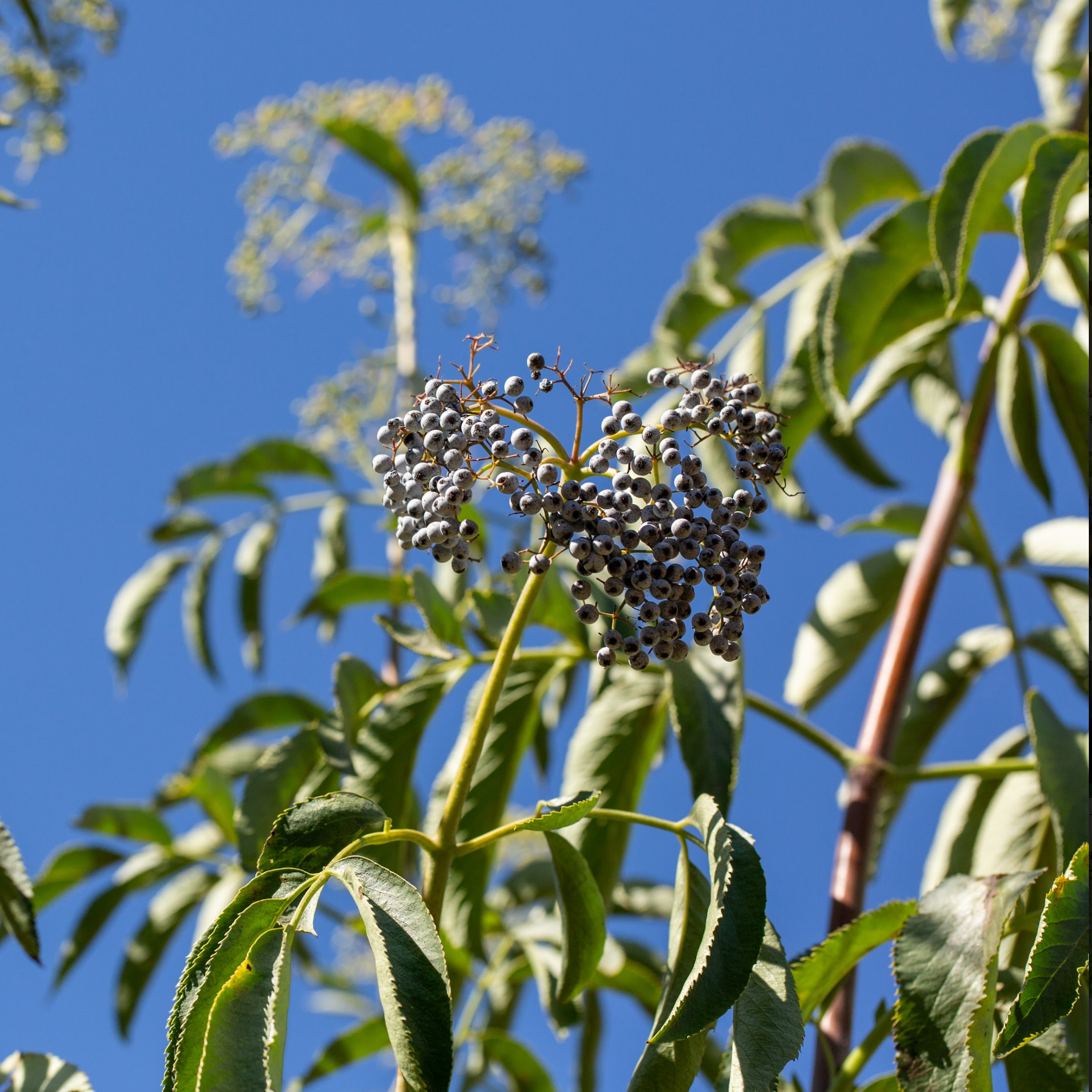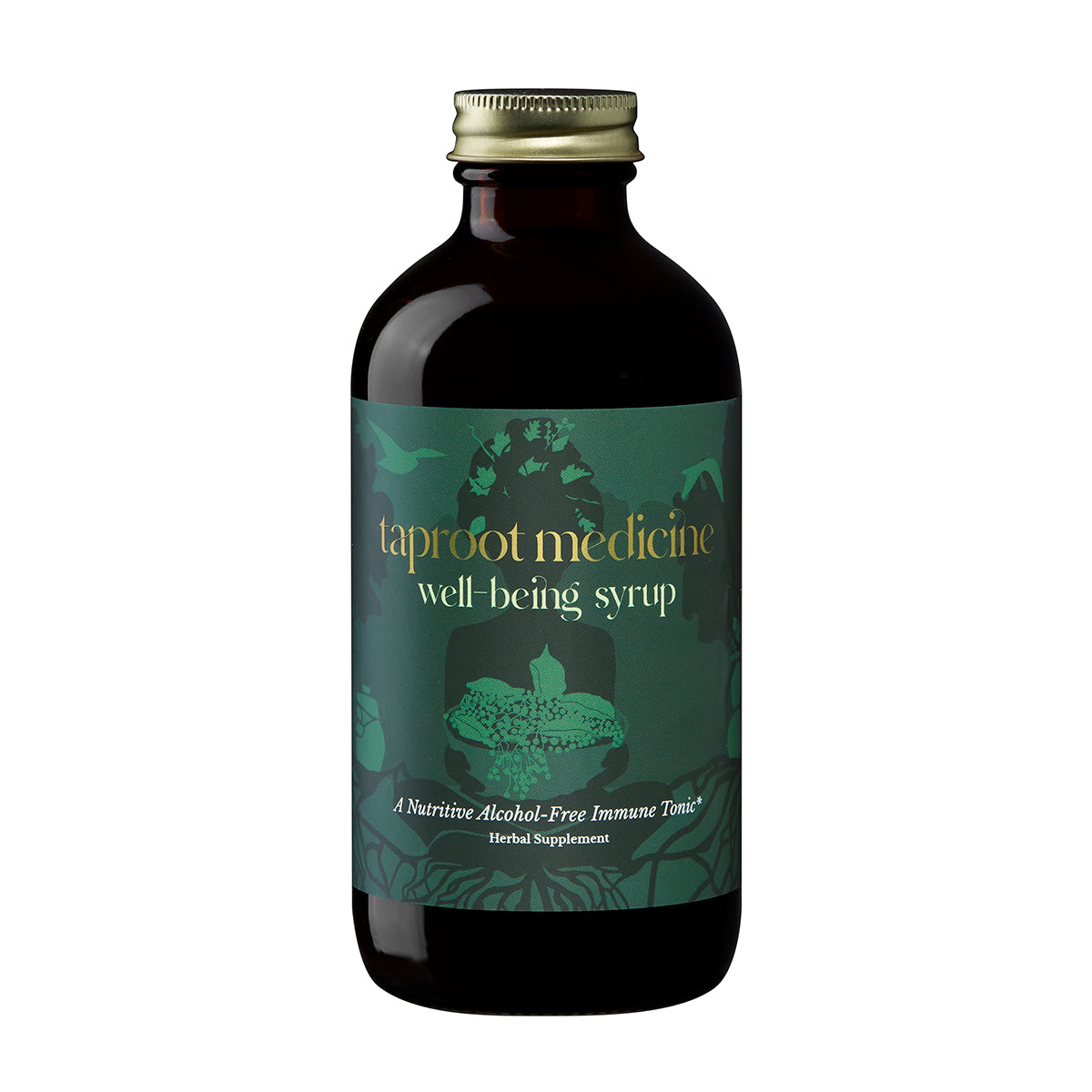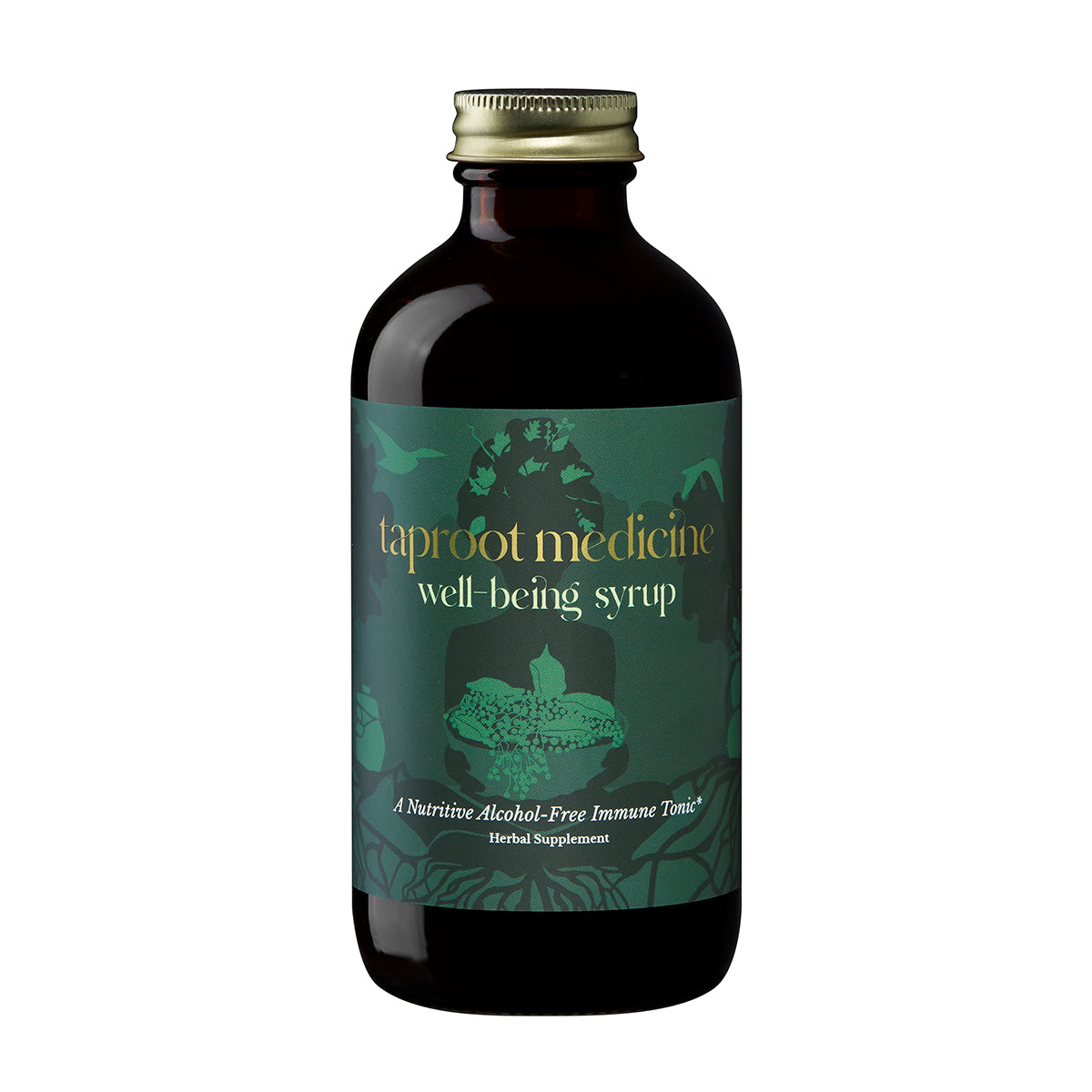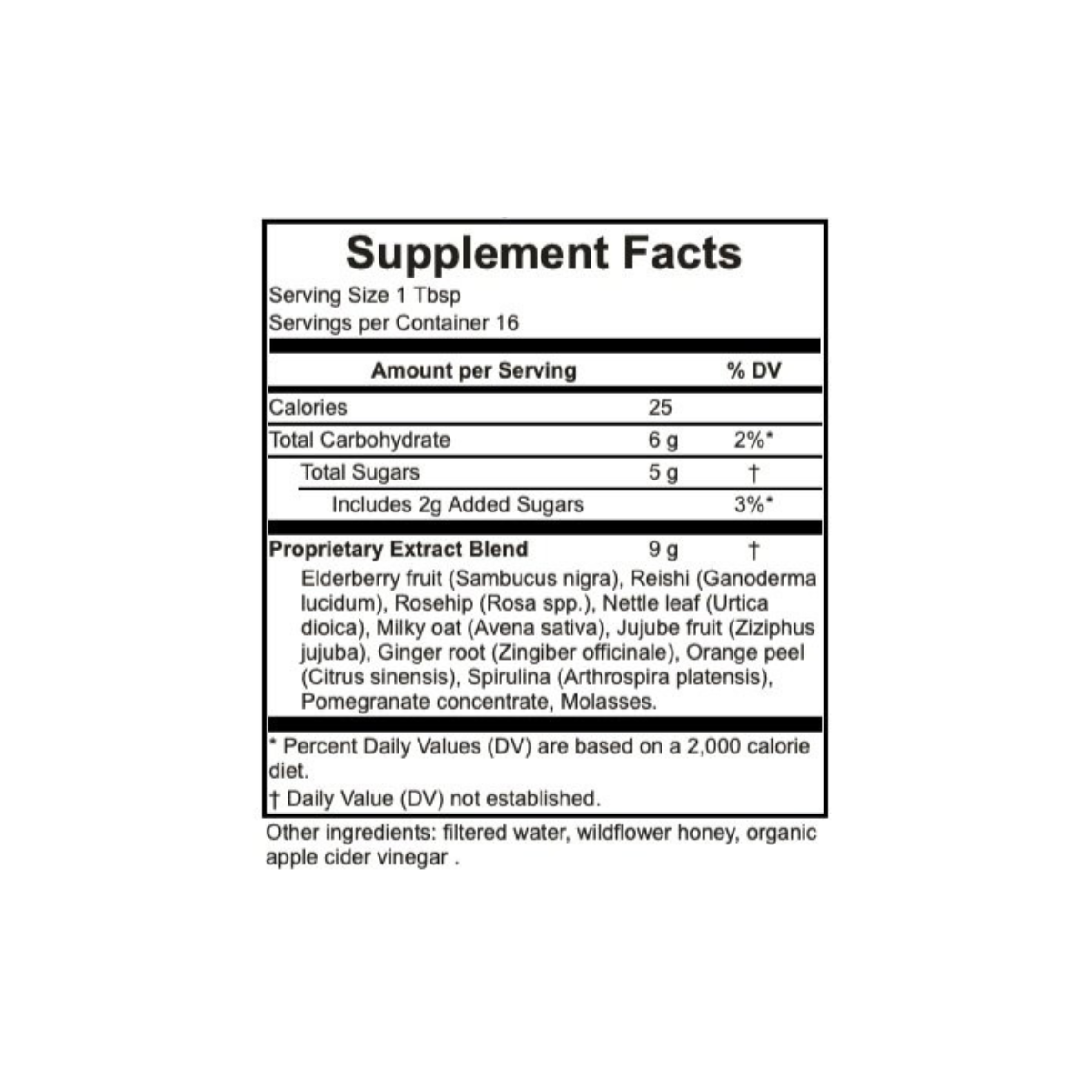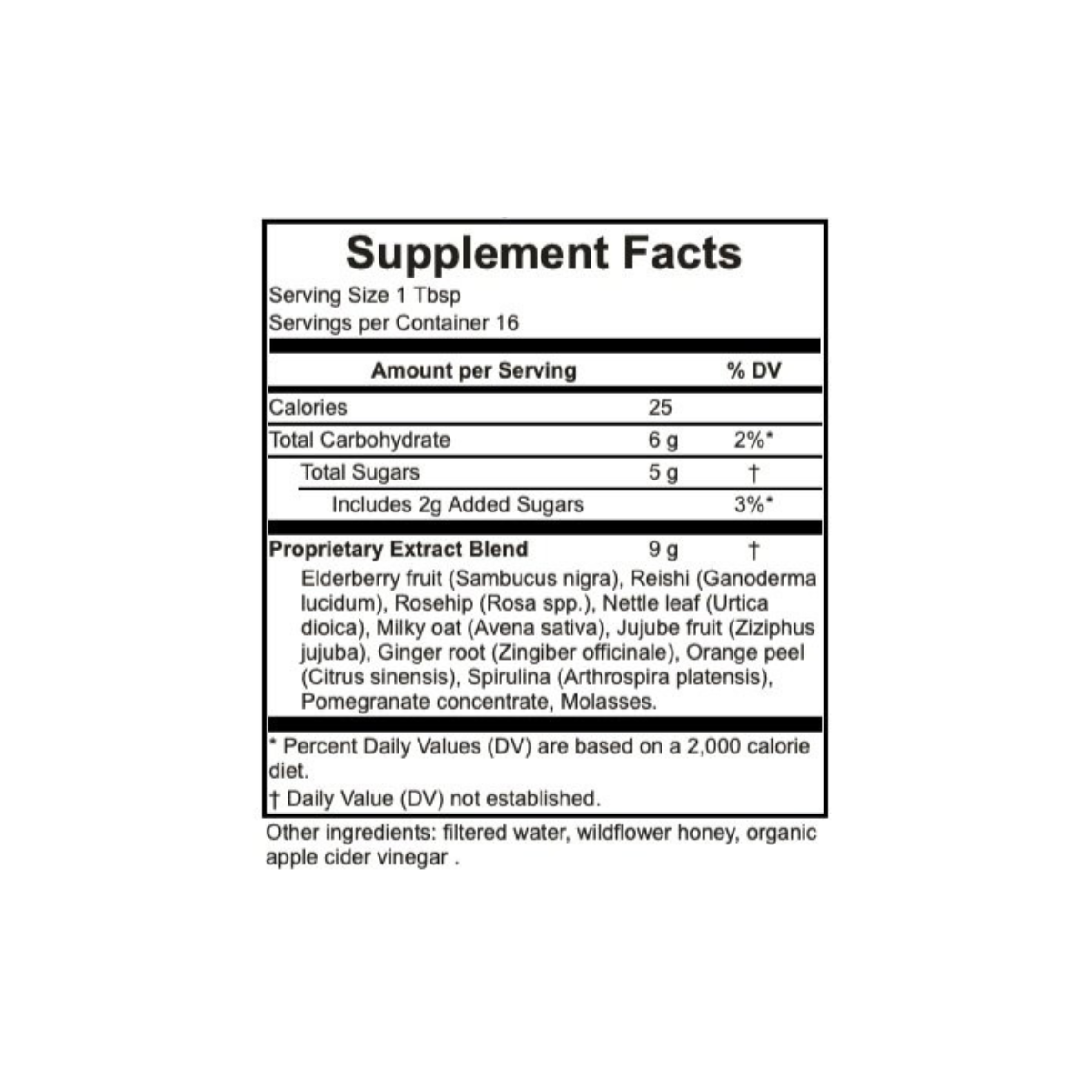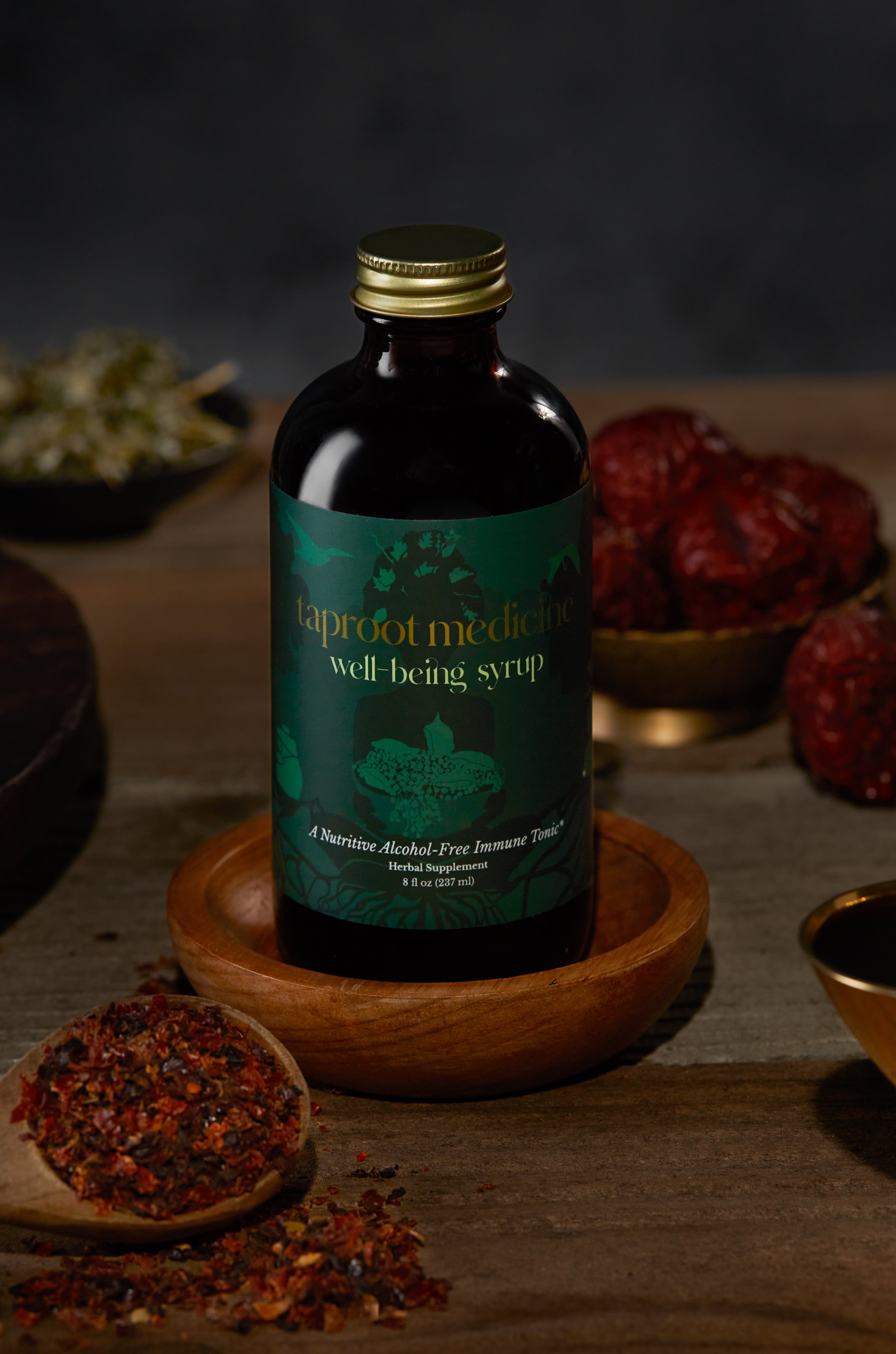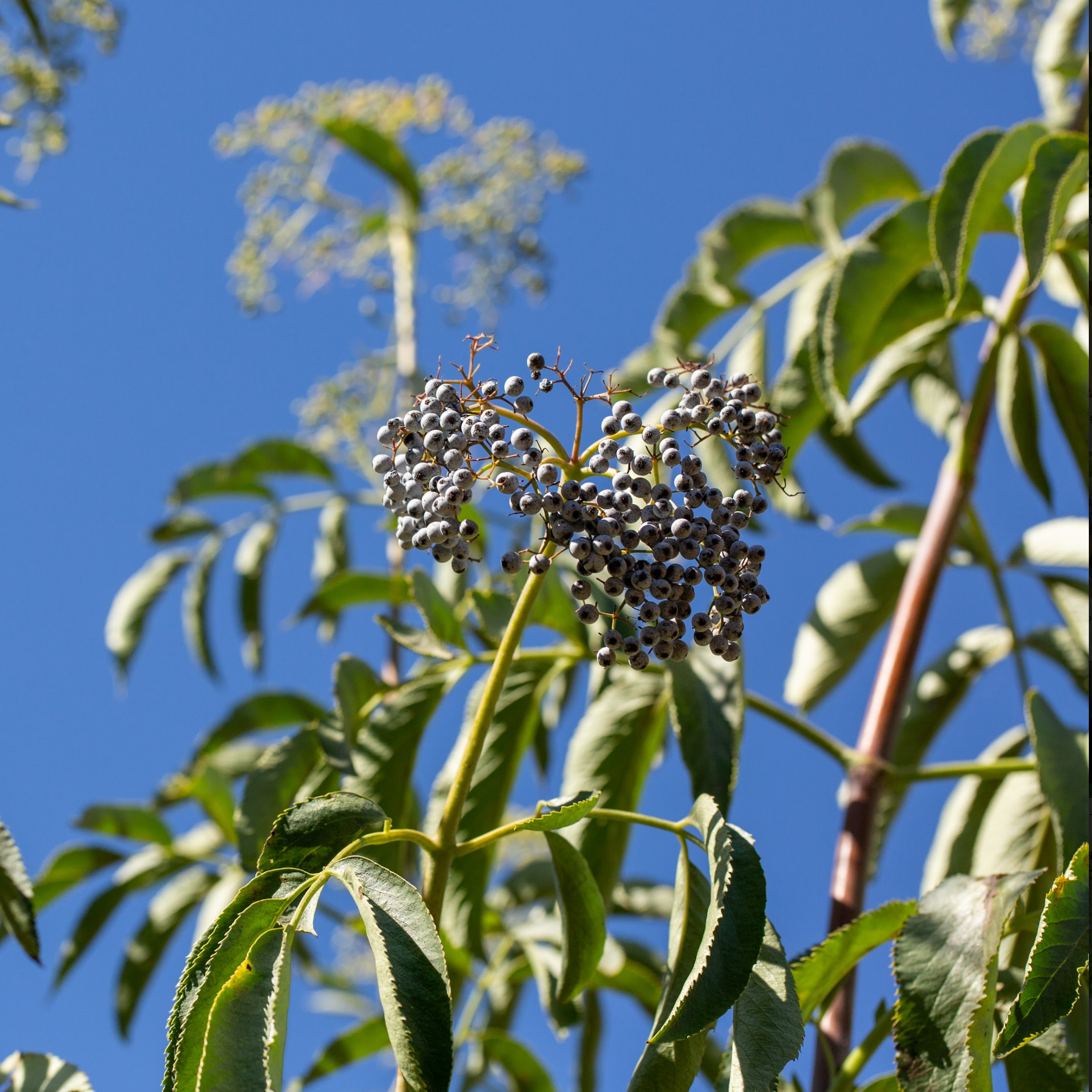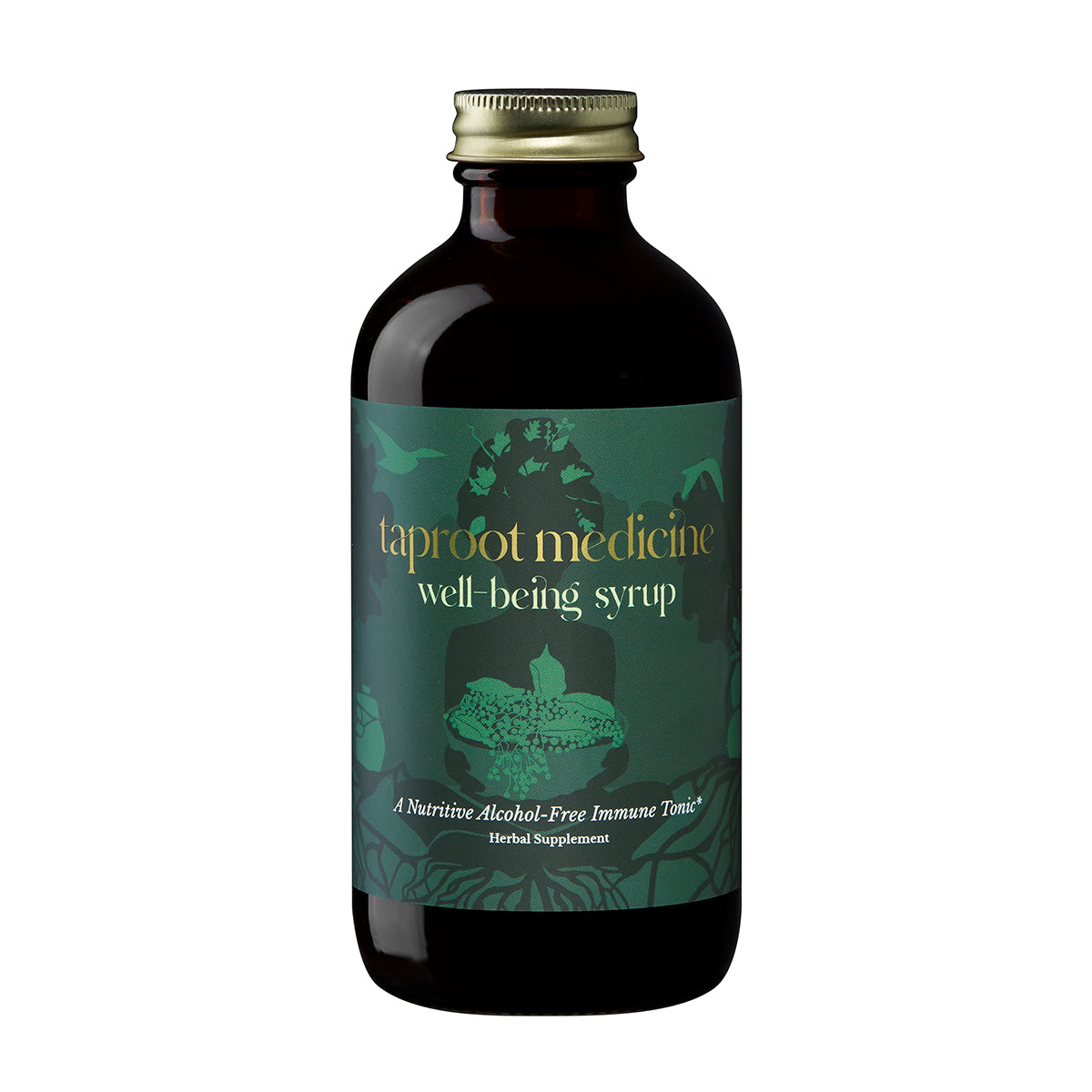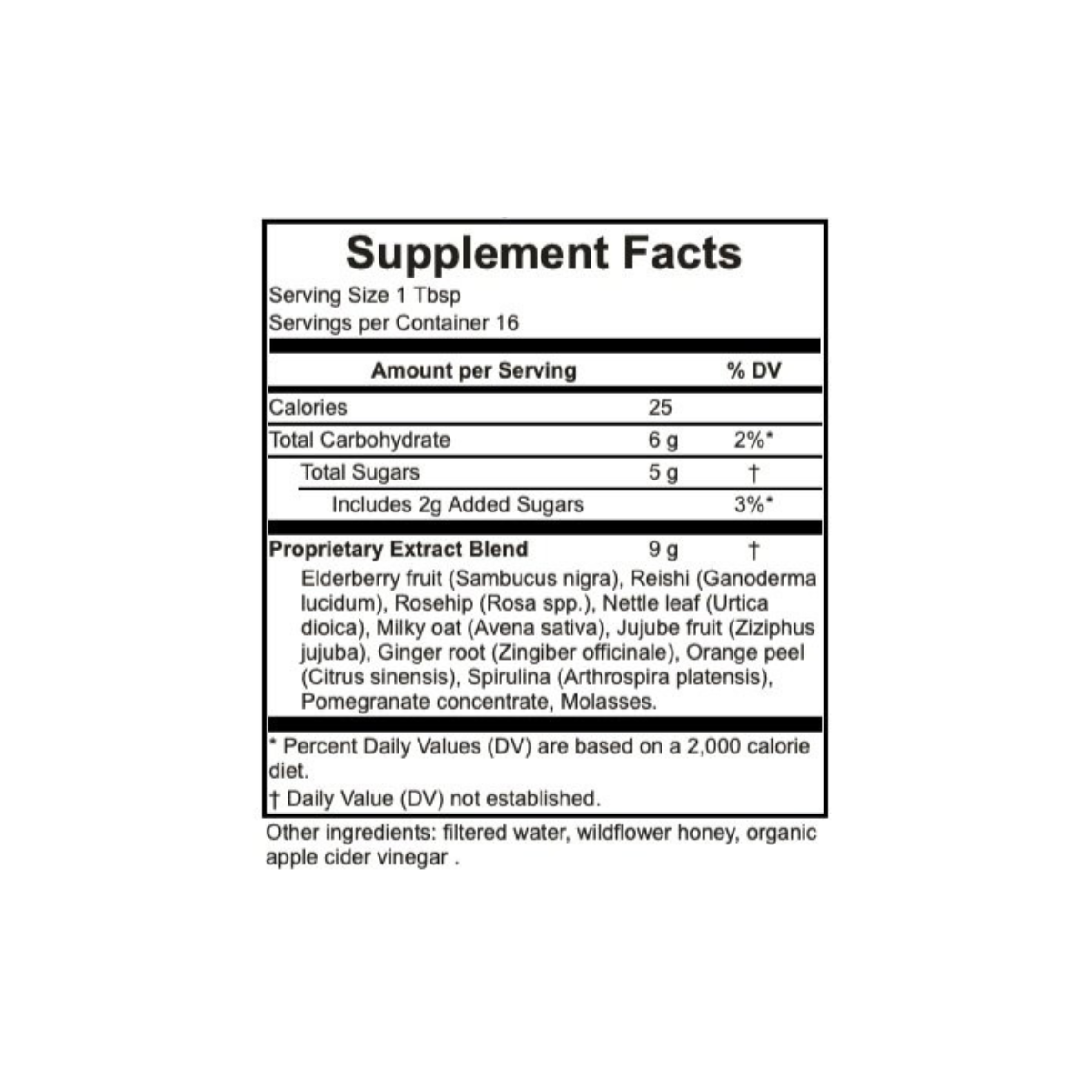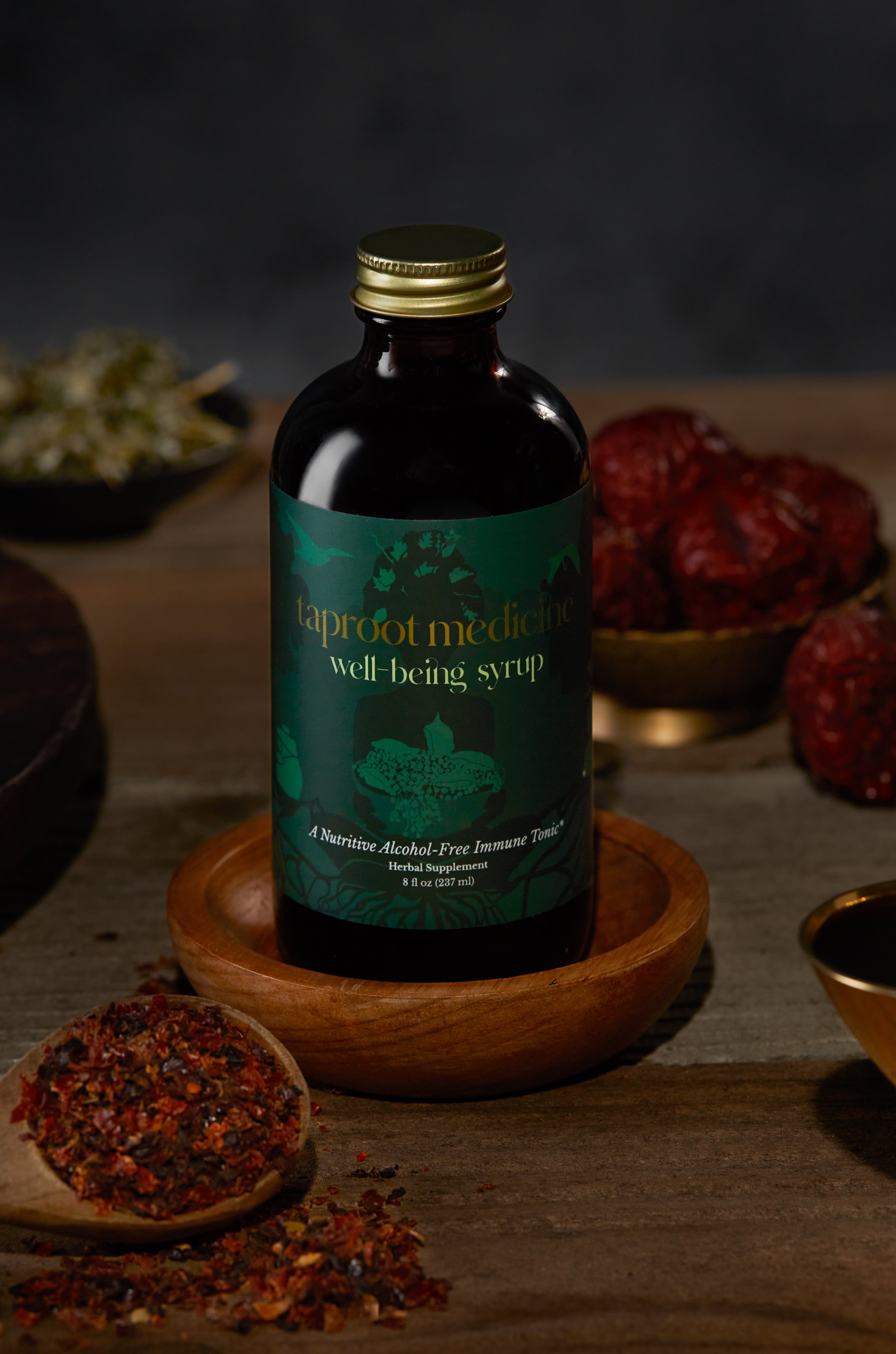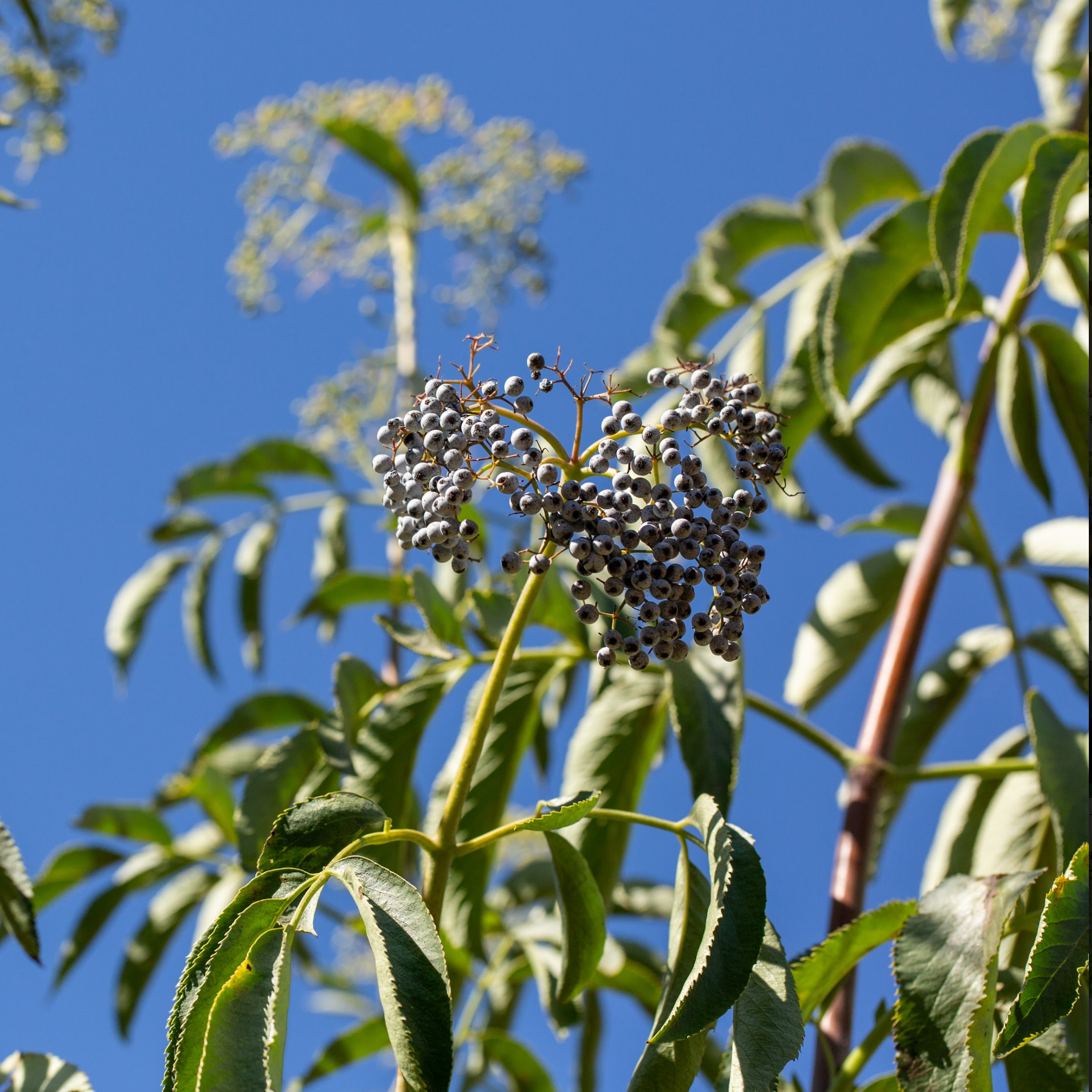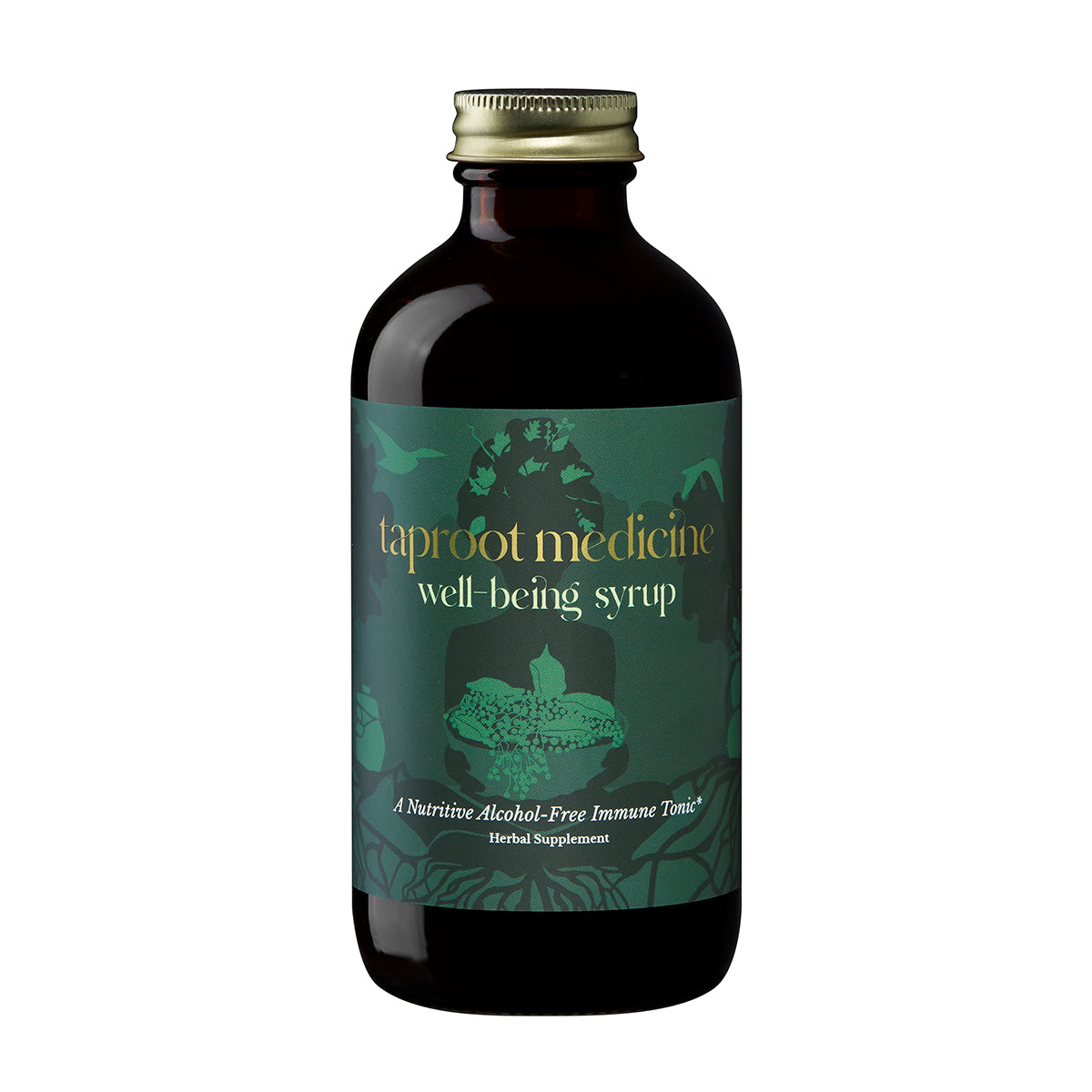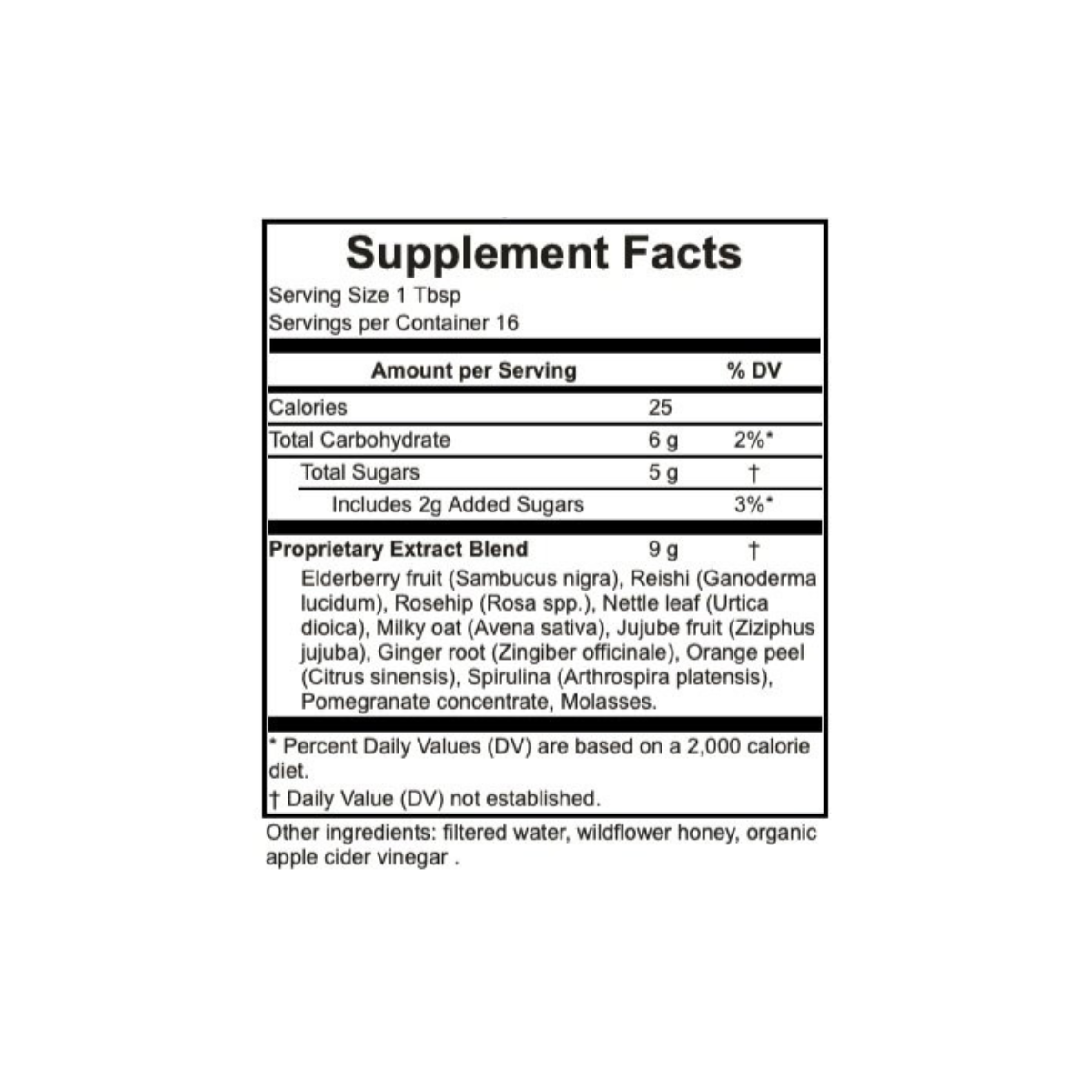 Well-Being Syrup, 8 oz
A Boosted Elderberry Immune Syrup
This our boosted take on a classic elderberry syrup. Elderberry is the wise grandmother at the base of this formula. An age-old herbal staple, her sweet and sturdy medicine has been called upon for generations during seasonal shifts and throughout cold and flu season. This recipe is expertly crafted to support innate immune responses, nourish the respiratory system, and give your whole family a big ole' dose of Vitamin C.  It's alcohol-free, honey-based, and tasty for all ages.* 
Tastes Like: bright, tart, apple, sweet, rich, chocolate, fruity

8 plants to honor: elderberry (Sambucus nigra), rosehip (Rosa spp.), reishi (Ganoderma lucidum), nettle leaf (Urtica dioica), milky oat (Avena sativa), jujube fruit (Ziziphus jujuba), sweet orange peel (Citrus sinensis), ginger (Zingiber officinale)
 8 oz glass bottle
So delicious!
And I love the affirmations 😊
Everyday Seasonal Support
Our teenage son loves this as a tea warmed up with honey & lemon to boost his immune system. I use it daily during the winter months as it tastes delicious and feels good on the bod!
delicious!
Lovely, healthy start to every day.
We love this syrup!
My husband and I take it every morning and believe that it has kept us healthy, particularly during the past two winters. It makes us feel good about ourselves. It is delicious too!
A must have in every home!
This remedy is a tasty addition for all the family. An easy way to boost our immunity throughout the changing seasons, my children love this tonic and love taking it! Have it by the spoonful, add to warm water and honey, or in the summer, add to bubbly water….. no matter which way you take it, it's a sure way to boost the immune and spirit! I would highly recommend for every family; have this stocked in the fridge at all times!!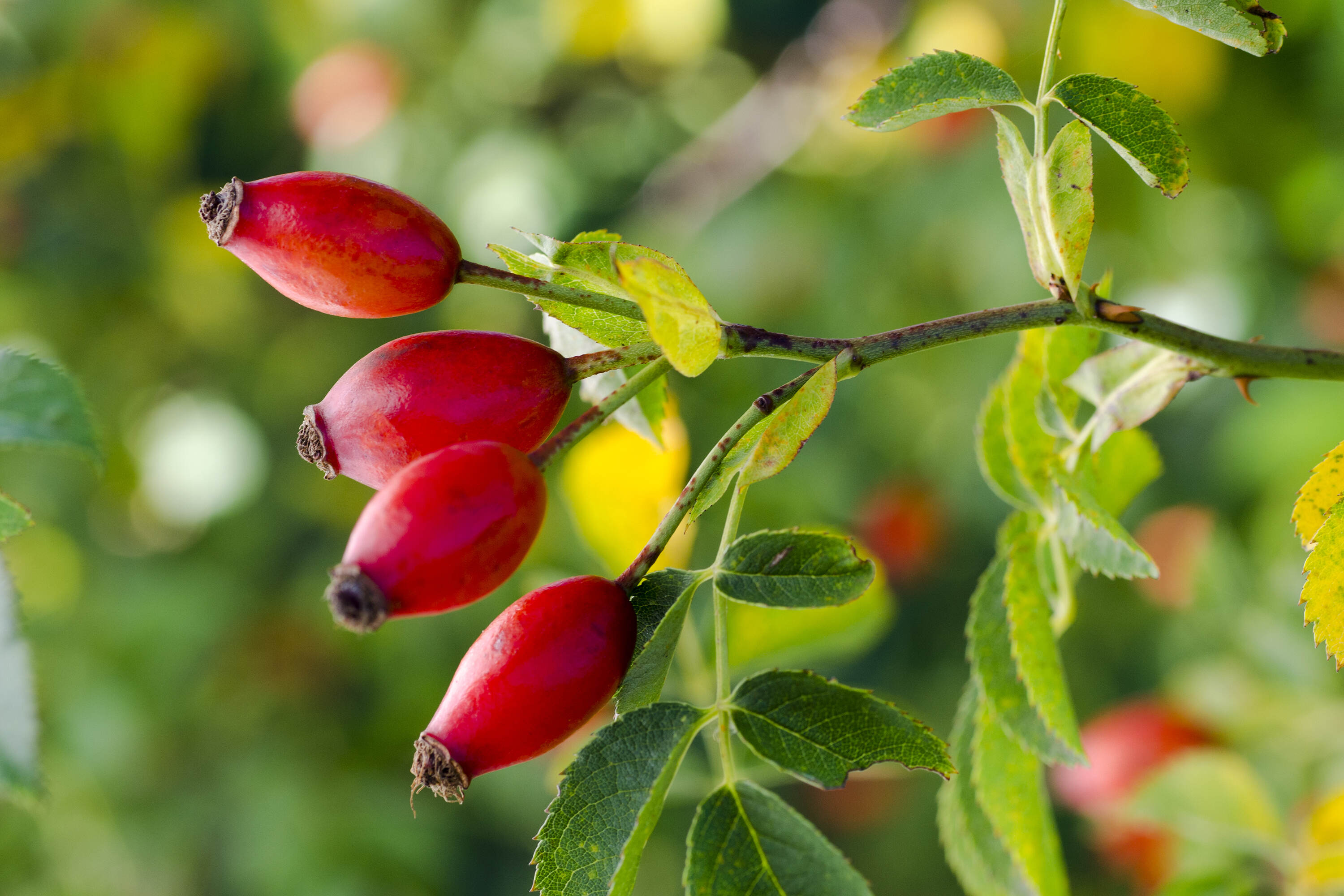 Rosa spp.
Rosehips
Rosehips provide a rich herbal source of vitamin C and flavonoids. They also have an affinity for supporting the heart and cardiovascular system. Their food-like nature makes them desirable and safe to use as a daily tonic for cardiovascular, skin and immune wellness.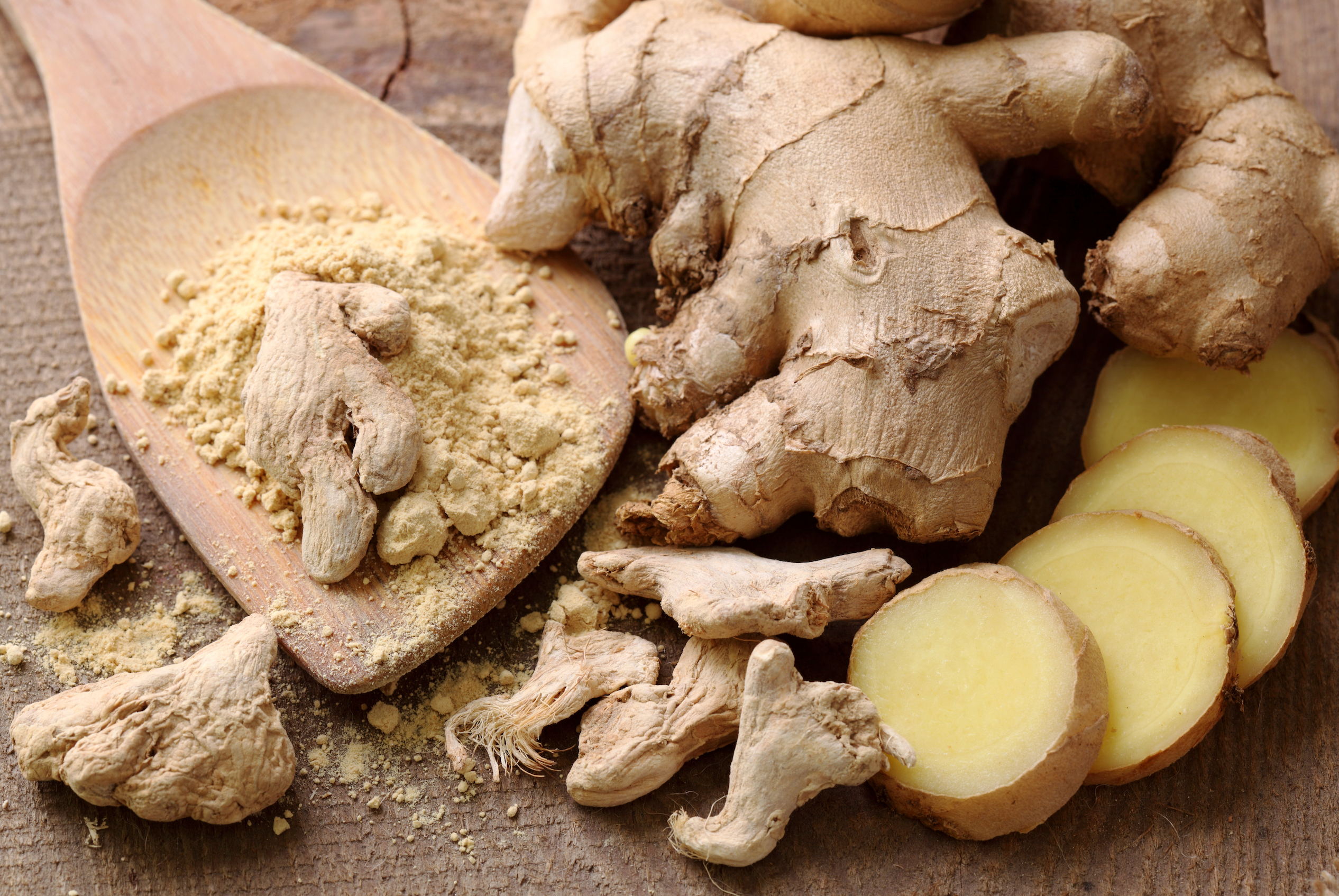 Zingiber Officinale
Ginger
Ginger is a powerful rhizome with traditional and modern usage spanning centuries, cultures and traditional medical systems. Found in cuisines and in our kitchens, ginger is a true example of food as medicine. Its a wonderful circulatory stimulant, heart tonic, digestive aid and infection fighting herb. Hot and dry, ginger has a diffusive effect on the body's vessels and organs, helping drive the effect of ginger, and other herbs with it, into the tissues.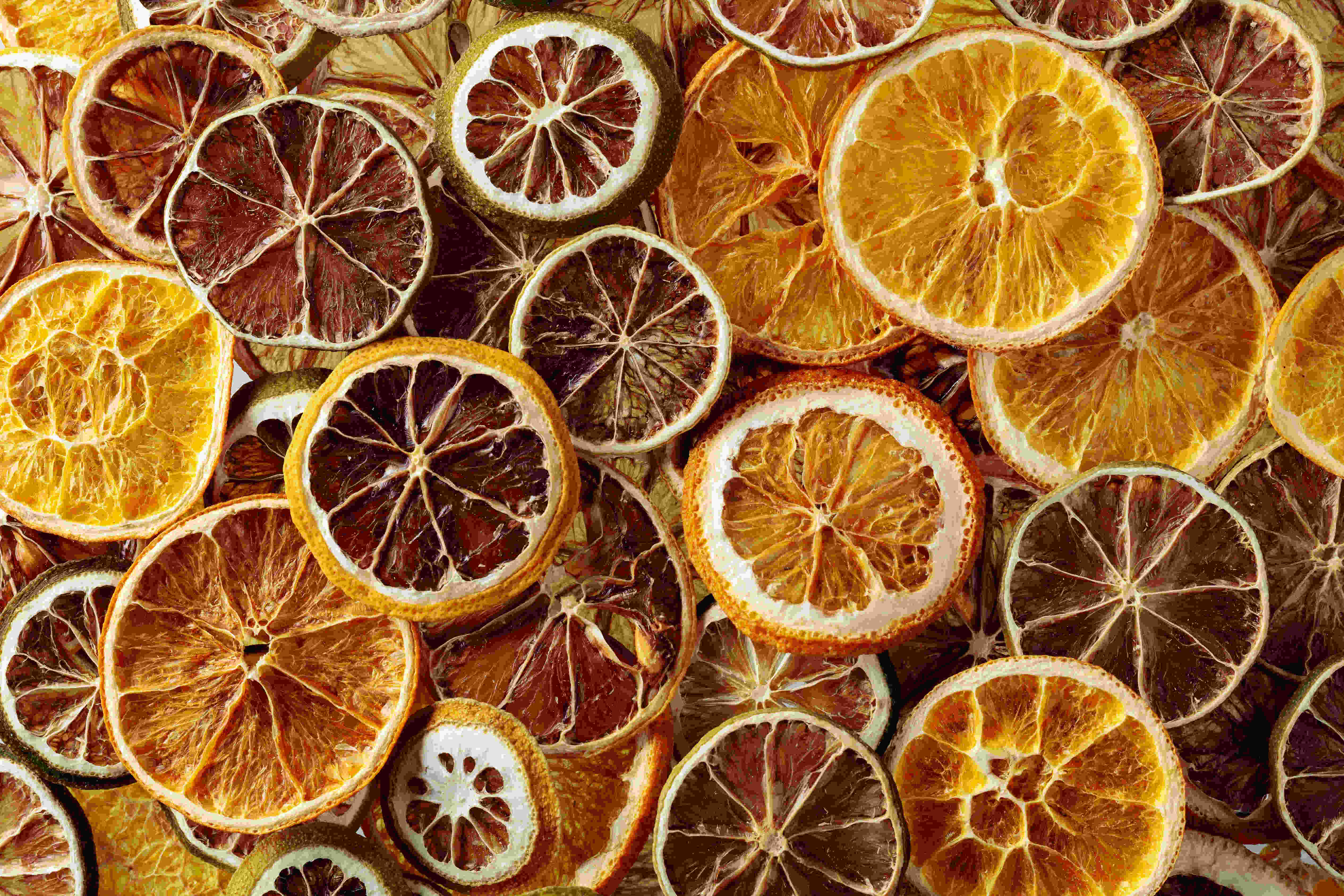 Citrus Sinensis
Sweet Orange Peel
The peel of orange has been traditionally used in East Asian medicine for thousands of years. The cut peel contains enzymes, flavonoids and phytonutrients. In addition, the aromatic orange oil found in the peel has an affinity for the digestive system and the respiratory system.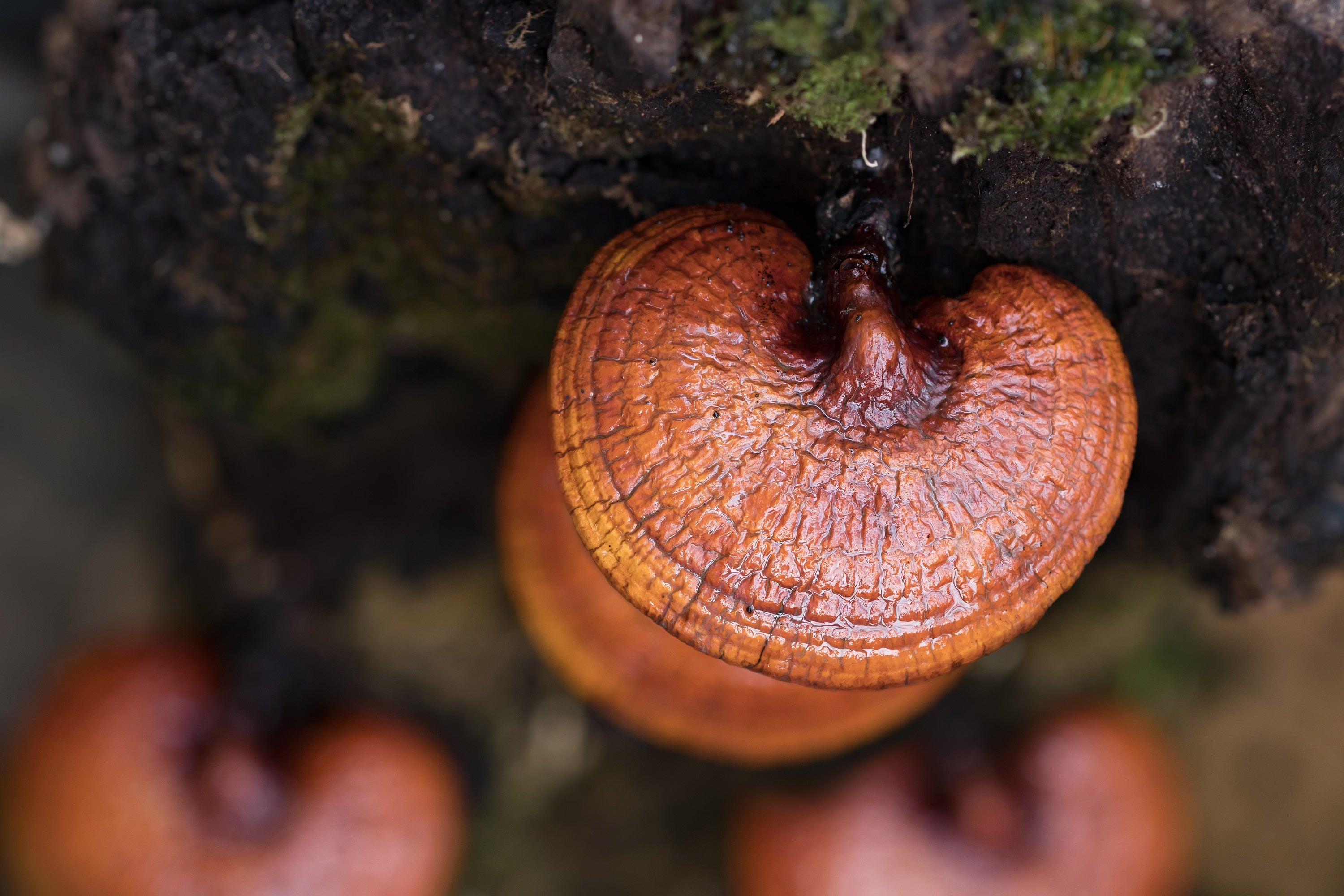 Ganaderma Lucidum
Reishi
Reishi is a powerful immune tonic as well as an excellent respiratory trophorestorative. It is a versatile mushroom that can help manage stress as well as support immunity. Reishi is classically referred to as the mushroom of immortality in Chinese culture and medicine and was held in high reverence by Chinese healers, sages and emperors. Known as a Shen tonic in Chinese medicine. Shen can translate to "spirit" or "consciousness".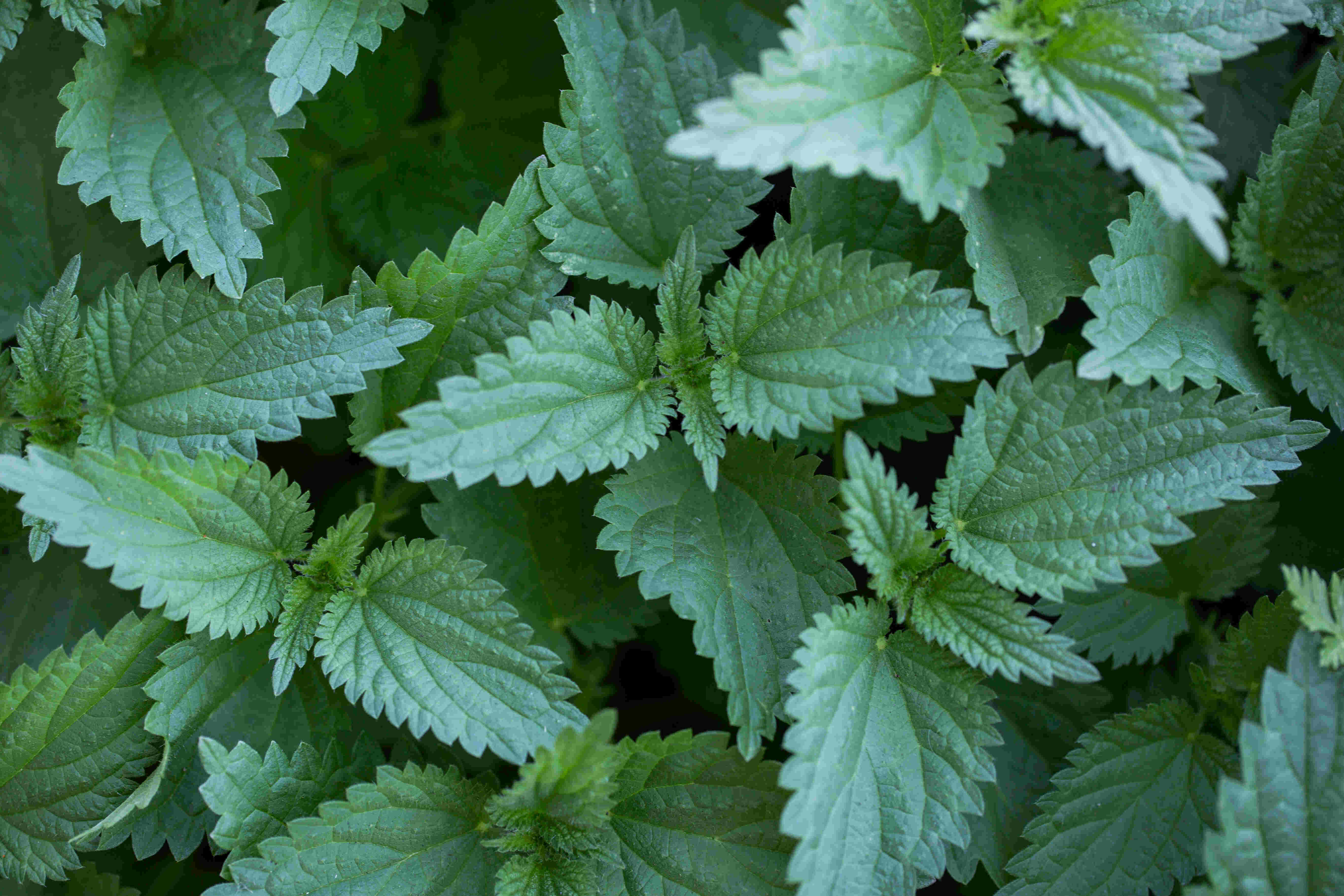 Urtica Dioica
Nettle Leaf
Nettle is an incredibly nourishing and strengthening herb, benefiting many parts and systems of the body, including the respiratory system, reproductive system, urinary tract and liver.

You'll find minerals like calcium, iron, magnesium potassium rich in nettle leaves, as well as vitamins A, C, K and B vitamins. Because of its versatility, you'll find mighty nettle as a key plant in all four of our syrups!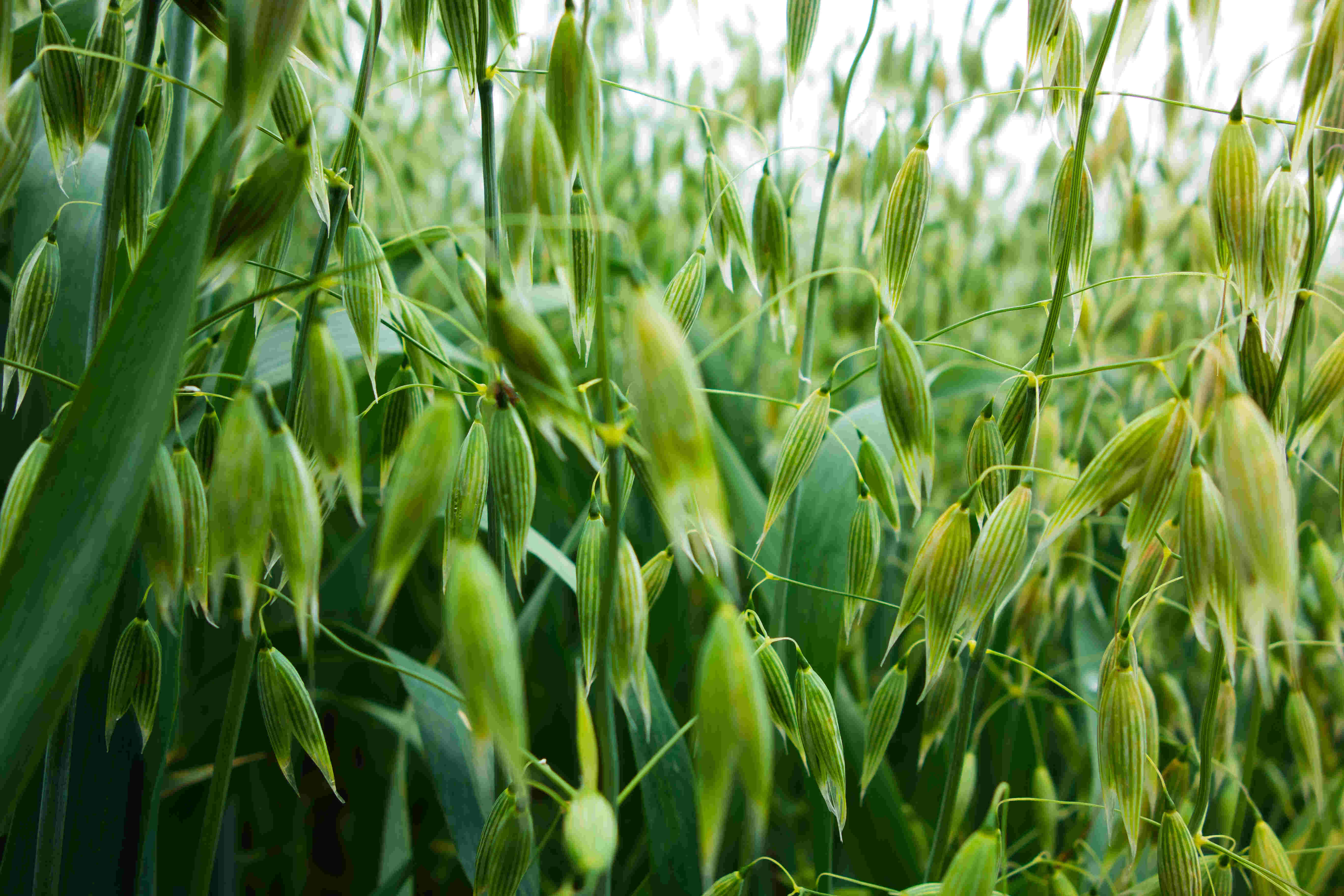 Avena Sativa
Milky Oats
Milky Oats are known as a nervine tonic and trophorestorative (a deeply nutritive restorative) for the nervous system and endocrine system. Sweet and gentle, milky oats have a nourishing and rebuilding quality. As a calming and soothing herb, milky oats are useful for promoting emotional well-being and stability when taken long term and helps improve sleep quality or any kind of mental agitation.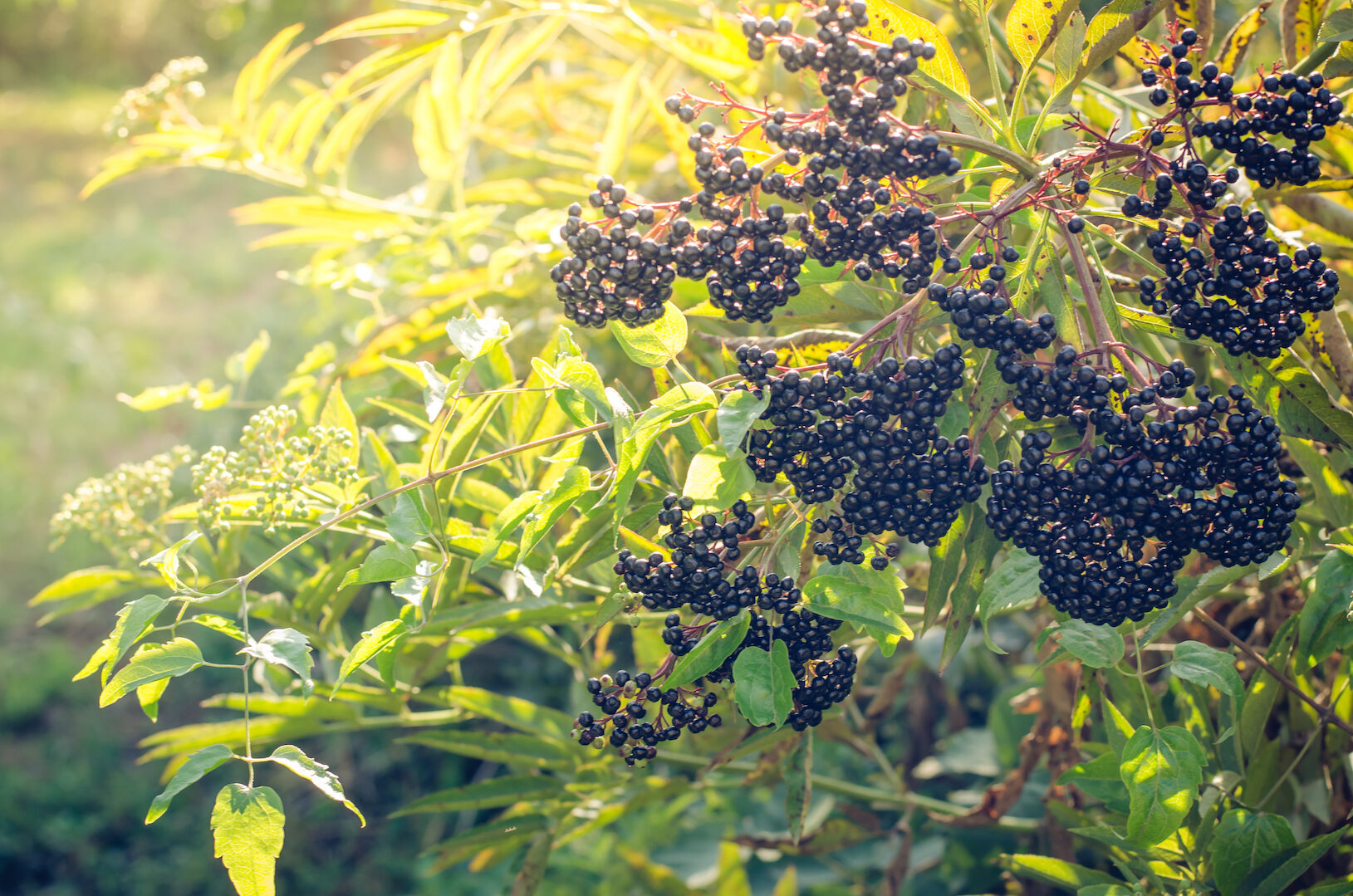 Sambucus nigra
Elderberry
We reach for elderberries during the change of season, back to school, travel and general wellness. It's wonderful for nipping an active infection in the bud, as well as nourishing our innate immunity when taken preventatively. Enjoyed on an on-going or seasonal basis, we can become stronger and more resilient!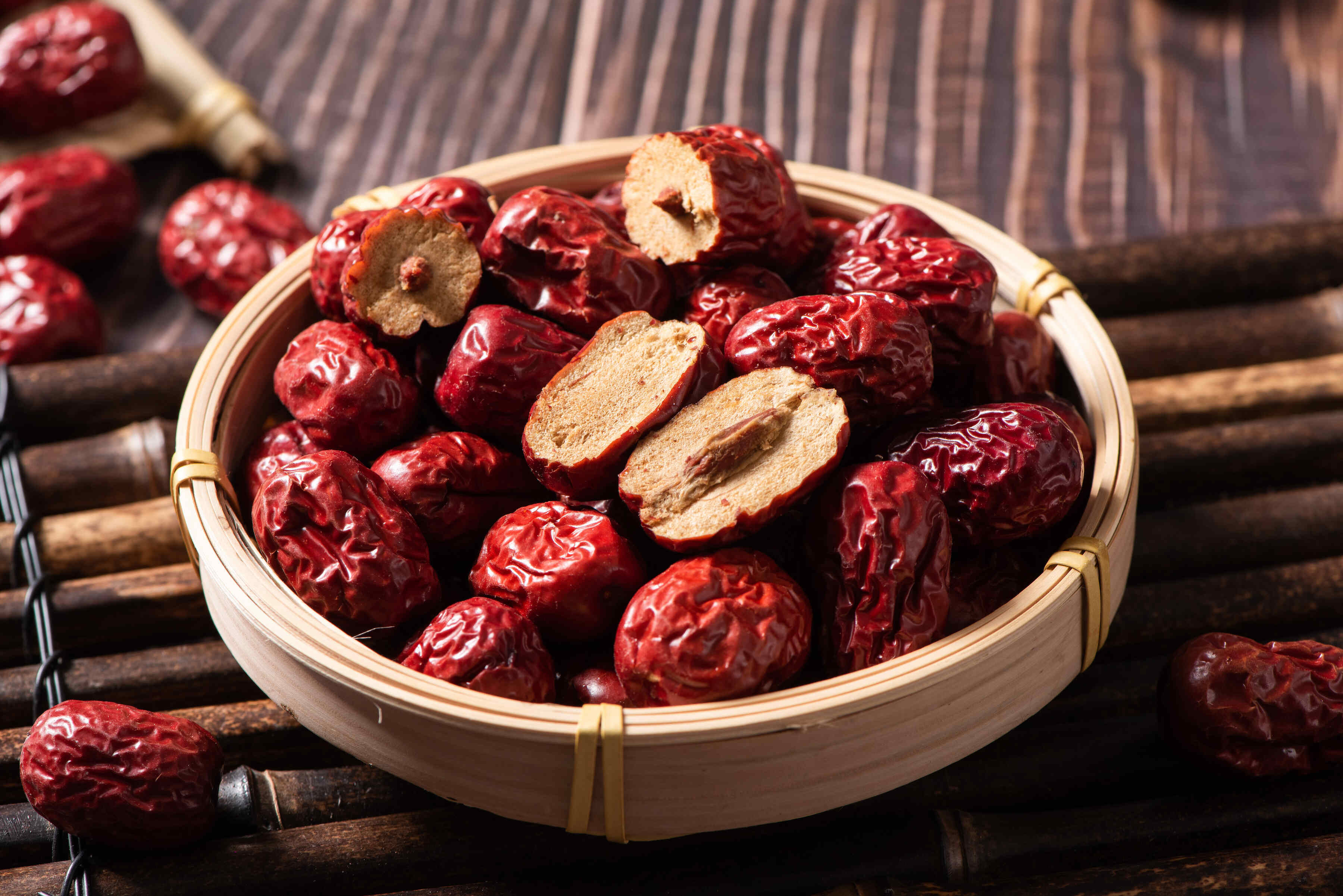 Ziziphus Jujuba
Jujube Fruit
A Chinese food therapy pantry staple, jujube dates are believed to strengthen the spleen, tonify qi and replenish blood. Sweet, nourishing and versatile, jujube dates are delicious additions to bone broth or tea. Its also a well known traditional post-partum food. Similarly to licorice, jujube is considered a harmonizer to herbal formulas, thanks to their sweet and nourishing flavor and taste.